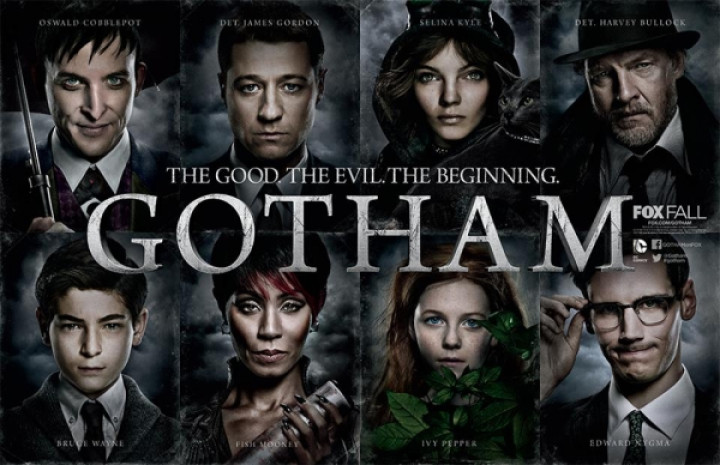 Gotham returns with its third episode tonight (October 6) and looks like Batman was not the first vigilante to teach Gotham's scum a lesson - it was The Balloonman.
According to the official synopsis of tonight's new episode, detectives Gordon and Bullock track down a vigilante who is killing corrupt Gotham citizens by attaching them to weather balloons.
So, is this new character Balloonman a hero or villain? As per a fansided report, it's not surprising that the idea of vigilantism prior to Batman would be explored on the show. "Or this could very well be one group of criminals messing with the heads of the others — you can't rule that out in Gotham City," states the article.
The episode will also feature The Penguin/ Oswald Cobblepot returning to Gotham as he gets a new job close to an important figure in the underworld.
Meanwhile, fans are excited about the inclusion of more and more Batman villains in the show. After The Scarecrow's role was teased in a new trailer, reports surfaced confirming that Harvey Dent - who eventually becomes the villain Two-Face, will appear in upcoming episodes.
Dent's role will be played by Masters of Sex star Nicholas D'Agosto, according to Entertainment Weekly. The actor will play idealistic and charming Assistant District Attorney Harvey Dent, who eventually becomes the villain Two-Face. He will recur throughout the rest of Gotham's first season, with the possibility of becoming a regular in Season 2.
Dexter alum David Zayas will play mob boss Salvatore Maroni, the man who disfigures Dent, resulting in his villainous transformation (via TV.com).
Gotham Season 1 Episode 3 'The Balloonman' airs tonight (Monday, October 6) at 8:00-9:00 pm ET/PT on FOX.
The episode will be made available online on the show's official website. Click here to access.
You can also click here to watch the episode online via live stream.