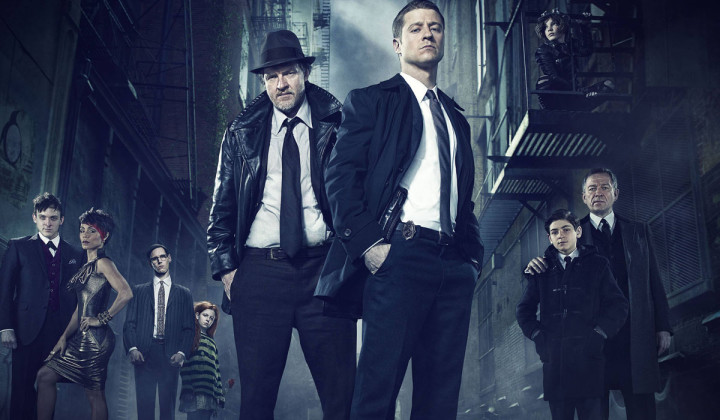 Gotham, Fox's anticipated Batman prequel TV series, has found its UK home on Channel 5.
The show, which starts in the US on 22 September and will air shortly afterwards in the UK, stars Ben McKenzie as stalwart Detective James Gordon as well as a host of actors, in recognisable roles.
Bruce Wayne features as a young boy (David Mazouz), with the murder of his parents forming the basis of the series. Started the series with Wayne only 12-years-old, his caped crusader alter-ego won't appear in the show for some time, but the iconic superhero will cast a long shadow over proceedings.
Despite having no Batman, the show will feature famous villains who will one day square off with the crime-fighting superhero. Robin Lord Taylor plays Oswald Cobblepot, aka The Penguin, Cory Michael Smith plays Edward Nygma, aka the Riddler and Camren Bicondova plays a teenage Selina Kyle, who will one day become Catwoman.
Jada Pinkett-Smith will play a new character – crime lord Fish Mooney – and John Dorman was recently cast as mob kingpin Carmine Falcone. Donal Logue and Sean Pertwee round off the cast as Gordon's detective partner Harvey Bullock and Bruce's butler Alfred Pennyworth respectively.
Katie Keenan, Channel 5's head of acquisitions said: "I don't think there was a more exciting show at the LA screenings this year – Gotham is a thrilling drama built on iconic characters that fascinate. Channel 5 is delighted to become the home of such a powerful, bold and visually stunning show. Its acquisition proves we continue to be committed to the biggest in US drama."
You can watch a trailer for Gotham below...