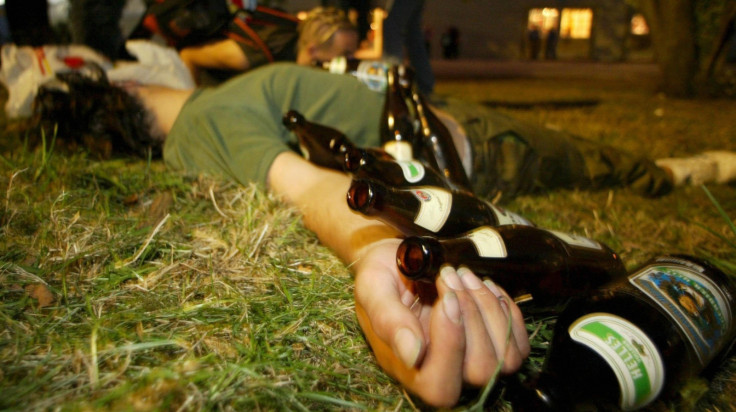 People aged 18 and older could soon be allowed to delete embarrassing photographs of themselves from social networks as part of a government-backed scheme.
The iRights campaign, backed by ministers at the department for culture, media and sport, charities and tech industries, will allow young adults to remove incriminating photos of themselves from Twitter and Facebook which could affect them in later life.
The government will attempt to persuade tech companies to give rights to 18-year-olds in the UK to edit or delete their "digital footprint" from when they were younger. The move is similar to legislation which came into force in California this year that gave teens rights to delete personal information online.
According to a Pew survey conducted in 2013, 59% of US youngsters have deleted or edited something they had posted on social media, and 19% had posted comments, photos or updates they later regretted.
However, unlike in California, there are currently no plans to introduce a law in the UK forcing technology companies to oblige.
In recent years, there have been several examples of people being affected in later life because of what they posted as a teenager.
In 2013, Paris Brown, Britain's first youth crime commissioner, quit her role after she was criticised for a series of tweets she sent between the ages of 14 and 16.
Some of the incriminating tweets included referring to travellers as "pikeys", using homophobic language and saying how she "really wanna [sic] make a batch of hash brownies".
While it has not affected her career, 20-year-old Mhairi Black – the House of Commons's youngest MP since the Reform Act of 1832 – was also criticised by some because of some her tweets sent as a teen, including calling Celtic football club "scum" and describing how some nuns can "get tae f**k".
The iRights group, backed by law firm Schillings, said the scheme will not give young adults an automatic right to remove or alter data or photos posted on social media by others.
A spokesperson said: "Personal experimentation is an essential part of childhood development, yet the internet never forgets and never corrects. It can possess an infinite memory of each individual and all of their online actions. Information is collated and presented, typically without context, regardless of age, time passed or personal circumstance.
"Errors of judgment, unhappy experiences and attitudes that were the product of immaturity are saved on the internet long after they have faded from the memory of friends and family. This can make it extremely difficult for young people to get away from their past experience and move on. Online, their past coexists with their present, leaving an outdated, un-contextualised public record.
"We believe children and young people should have the unqualified right, on every internet platform or service, to fully remove data and content they have created. This must be easy and straightforward to do."
SNP leader Nicola Sturgeon is one of those backing the campaign. She said: "We believe that every child and young person has the right to grow up in a safe environment — that principle applies to the virtual world too."