Grammys 2014: Jay-Z Award Speech Sparks Illuminati Rumours on Twitter
Is entire music industry at the beck and call of the Illuminati?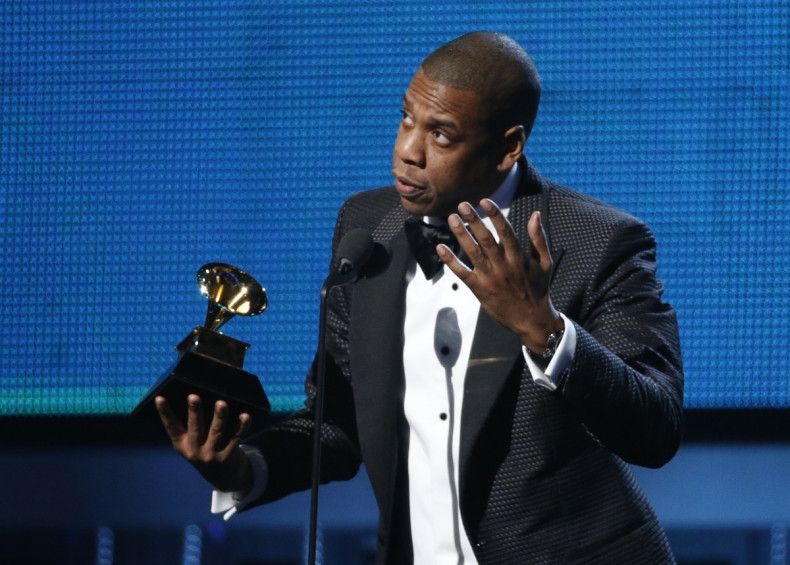 Are the Grammy Awards really the Illuminati Awards? Well, as the music industry gathered on Sunday so did conspiracy theorists - this time focusing on the choice words of Jay-Z.
Conspiracy theorists and gullible people have debated the existence of a secret satanic cult called the Illuminati for years, with the belief being that the group essentially runs the world through a network of rich and powerful members.
Over the years the likes of Beyoncé and Rhianna have all been accused of including subtle references to the Illuminati in their performances but this year attention turned to Katy Perry's performance and an acceptation speech from Jay-Z.
Having kicked off the show with a performance of Drunk In Love with his wife Beyoncé, Jay-Z returned to the stage to accept an award, saying: "I would like to thank God... a little."
It's that "a little" bit that caught the attention.
What does it really mean? Could he have suddenly remembered his Illuminati overlords and taken back his thanks? Could he have planted a clue for the rest of us to find? Could he have just said it at random because he's on a stage in front of millions and I doubt many people would make sense in that scenario?
It's probably the latter.
That didn't stop the Twitterverse from kicking into gear however.
Later in the night Katy Perry's performance of Dark Horse also drew attention due to its dark, gothic feel. As she sang, the stage filled with fire and people dressed as demons and zombies.
Kelly Faircloth however, got it right...