A Grand Production of La Traviata at Masada in the Desert Near the Dead Sea
A huge production of La Traviata opens tonight in a vast expanse of desert near the Dead Sea. A lavish set has been installed at the foot of Masada, an ancient hill fortress and scene of a historic siege during the reign of the Roman emperor Herod.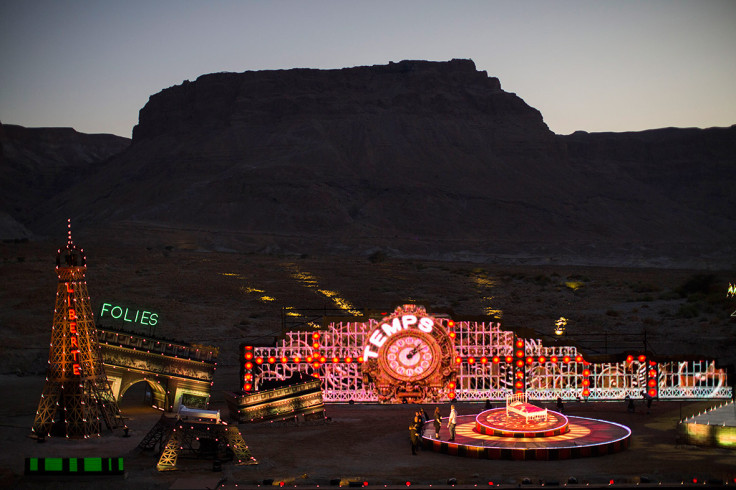 At night the Unesco World Heritage site is illuminated by giant video screens and neon-lit reproductions of the Eiffel Tower and Arc de Triomphe.
Dress rehearsals for the Tel Aviv Opera production of Giuseppe Verdi's most famous work were hampered by hot desert winds. Dancers struggled to keep their balance, while the singers had to cover their mouths with scarves to avoid swallowing the dust whirling around them.
The show has a cast of 700 performers and musicians, and 50,000 people are expected to watch the production, which runs from 12 to 17 June.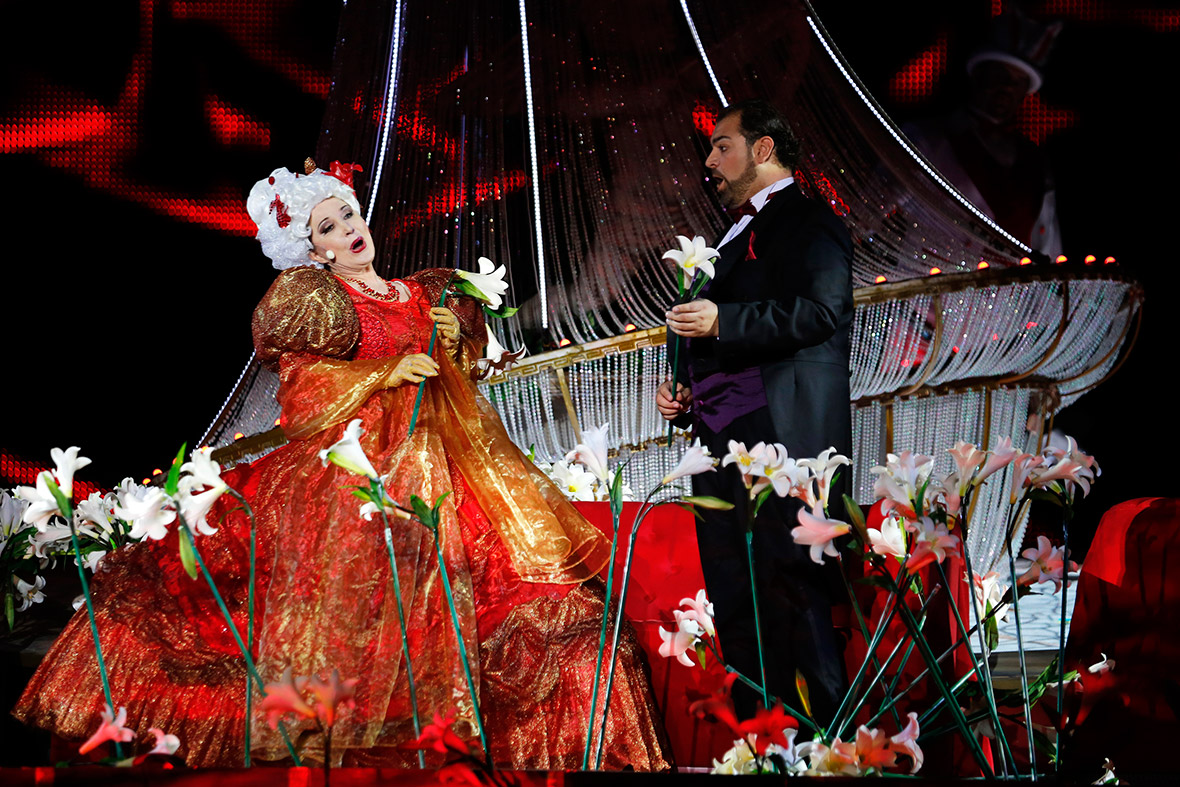 © Copyright IBTimes 2023. All rights reserved.