An 80-year-old grandmother and passionate gardener was strangled to death with the starter cord of a lawnmower by a fellow committee member of an allotment association, a court has heard.
Rahim Mohammadi, 41, is accused of "beating up" Colindale Allotment Association secretary Leah Adri-Soejoko before then murdering her because he feared he would lose his allotment plot when she reported the attack.
His alleged victim was found dead with the lawnmower cord still wrapped around her neck in a locked shed at the allotment site on 28 February 2017, jurors were told.
Mohammadi, of Goldsmith Road, east London, denies murder.
He appeared at the Old Bailey for the opening day of his trial on Monday (8 January).
Described as a "pillar of the community" and in "very good health", Adri-Soejoko lived with her granddaughter in Colindeep Lane, Colindale.
She had last been seen by a friend on the afternoon of 27 February leaving her home as she headed towards her allotment plot less than a minute's walk away, the court heard.
She was reported missing by concerned family members after failing to turn up to a meeting with a member of another allotment association later that day, the prosecution said.
The elderly widow, for whom gardening was said to be her "passion", was found in the early hours of 28 February when police officers and family searched the Colindale allotment site and heard her mobile phone ringing from a shed.
Body discovered
Prosecutor John Price QC told jurors of the moment Adri-Soejoko's body was discovered after officers broke off a padlock on the shed's door.
"Next to her was a Mountfield lawnmower," he said. "It was very close to her. The right wheel of the mower was touching the lady's upper back. Covering her face was old blue coat. It was not hers. She was still wearing her own coat.
"When the old coat was moved away it was discovered that the starter cord of the lawnmower had been pulled out of its housing, pretty much to its full extent and, one end still attached to the mower, was wrapped tightly around her neck.
"The plastic handle of the cord was pressed against her skin just below the right ear. Using the starter cord of a lawnmower as a ligature, someone had strangled Leah Adri-Soejoko to death.
"The starter cord had become entangled around her neck with the cord fitted to the top of her coat."
A cause of death was given as "ligature compression of the neck", jurors were told.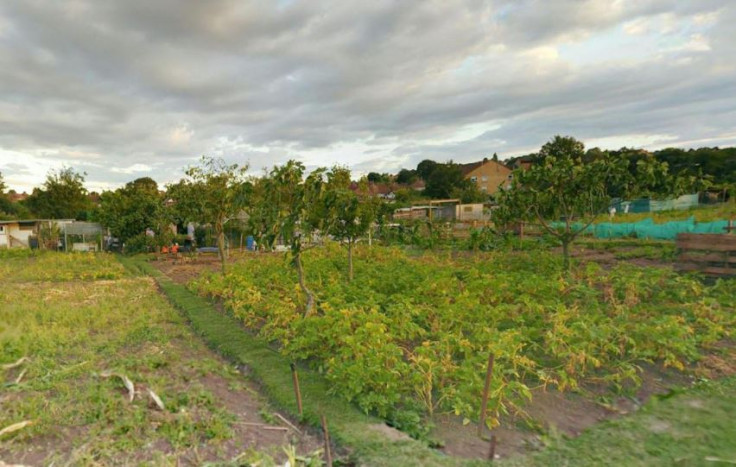 Bruises to face and body found
Adri-Soejoko was also said to have suffered injuries suggesting a "more spontaneous use of violence".
She was found with bruises to her face and body, cracked ribs and a fractured cervical vertebra, suggesting she had been assaulted before being strangled, the court heard.
Price QC said: "That in turn does point, it is submitted, to a motive for her murder; to avoid detection for a shocking and very serious assault on a vulnerable old lady."
Price also said the evidence pointed to Adri-Soejoko being killed by "someone who knew her; who knew quite a bit about her and who was on the allotment that Monday afternoon".
He continued: "Mrs Adri-Soejoko was murdered, it is submitted, by another plot-holder and furthermore one who had a key to the mower shed."
Mohammadi had a key to the mower shed, was the only other person on the allotment site when Adri-Soejoko was murdered, and his DNA was found on a significant part of the lawnmower cord, Price QC added.
He had given "inconsistent" accounts of his movements that day, it was said.
Jurors were also told that while the defendant was a "very keen and active" committee member of the allotment association, he was known by other plot holders for his "threatening, intimidating, aggressive and sometimes even physically violent behaviour".
Price QC said on one notorious occasion Mohammadi had been told by Adri-Soejoko to "shut up" during an Allotment Association meeting about five months before her death.
Adri-Soejoko was said to have become "wary" of him after he responded with "verbal aggression that shocked others and distressed her".
"These outbursts by Rahim Mohammadi have been tolerated or overlooked in the past," Price QC continued.
"But he would have known for sure there would be no willingness to overlook, no forgiveness, no toleration for so serious a physical assault upon Mrs Adri-Soejoko.
"As he pondered what he had just done to her, Rahim Mohammadi will have feared that he would never again be allowed to return to the allotment and much else besides. And so he killed her."
The prosecution did not put forward an explanation for why Mohammadi had allegedly attacked Adri-Soejoko in the first place.
The trial continues.