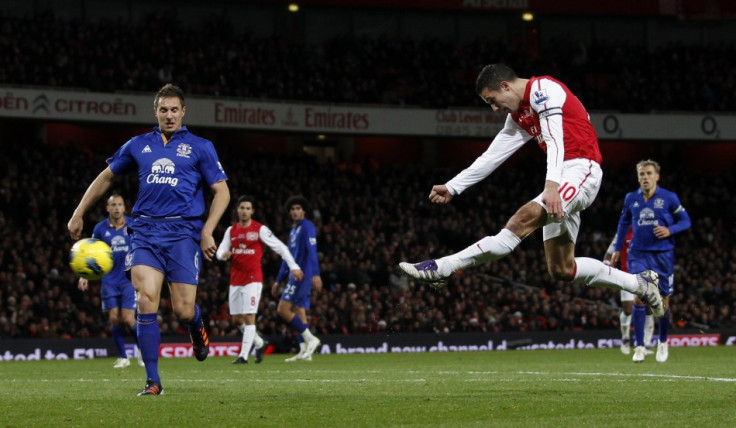 Vincent Kompany has praised Arsene Wenger's side as an example to follow ahead of their encounter at the Etihad Stadium this weekend, by lauding Arsenal's superb revival this season.
Arsenal are one of the in-form teams in the Premier League having recently reignited their Premier League title aspirations with a run of excellent results.
Arsene Wenger's evidently gifted squad have banished the memories of their chastening annihilation at Old Trafford earlier in the season, and have since served a potent reminder to the previously numerous Arsenal doubters, that the Gunners remain a force to be reckoned with.
Kompany believes his own side can use Arsenal's impressive revival as motivation following City's recent blip.
Like Arsenal earlier in the season, City must now negotiate a disappointing run of results. Elimination from the Champions League was swiftly followed by a loss at Stamford Bridge and the towering Belgian international admits they can learn something from Arsenal, whom they face this weekend.
"Arsenal are a great team." The City captain told the Daily Telegraph. "But we can beat great teams,"
"On Sunday, we are looking to do what they have done." The defender explained when highlighting Arsenal's excellent response to adversity. "They have picked themselves up after a difficult month. The way they have done that is absolutely incredible.
"I consider them (Arsenal) as a top team, who will make a top game of it. But we are a difficult team to beat at home.
"In the big games, even when we didn't win, we still looked like the team that was most likely to."
Arsenal travel to the Etihad Stadium on Sunday afternoon knowing victory would allow Arsene Wenger's side to close the gap to just six points.