If beer drinkers ever needed a good excuse to have a cold one, The Good Beer Co and Bargara Brewing Company have joined forces on the Southern Great Barrier Reef to launch exactly that, a charity beer, which takes the concept of responsible drinking to a whole new level.
Great Barrier Beer is a charity brew where half of the proceeds of its sales will go to the Australian Marine Conservation Society to help protect the Great Barrier Reef. It's the brainchild of Australia's first social enterprise beer baron James Grugeon and is driven by the simple concept of a beer that gives back.
"It's a really simple concept, great craft beer, we partner with great breweries like Bargara Brewing Company here in Bundaberg to brew beer that gives back to great causes, in this case, the protection of the Great Barrier Reef."
But it was others who were doing all the giving to begin with; James' The Good Beer Co relied upon crowd funding to get the concept off the ground. "We raised at the end of the crowd fund and the social media campaign, A$62,000 (£30,000, $44,000) in pre-orders for beer from individuals, pubs, clubs, venues, corporates that like their Friday night drinks, that kind of thing but it was a really popular campaign," says James.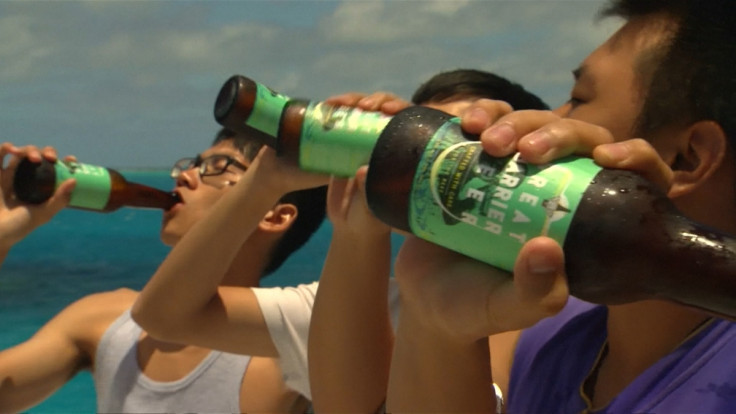 Support for the Great Barrier Reef and the amber ale has been strong with over 38 kegs and 500 cartons rolling out to meet demand.
Great Barrier Beer is the first in what's expected to be a number of ales assisting various causes and charities brewed by Bargara Brewing Company, which is appropriately located in Bundaberg on the Southern Great Barrier Reef. "Great Barrier Beer is a session IPA or India Pale Ale and exhibits nice notes of peach and passionfruit, and we think it captures the essence of what the Great Barrier Reef represents and people having a good time in the sunshine," says Jack Milbank CEO and Co-owner of Bargara Brewing Company.
Originally from Zimbabwe, Jack is an agronomist who's more at home in a lab than in a bar, and says Great Barrier Beer is a boutique offering which not only gives back but is also made with the environment in mind.
"Great Barrier Beer uses all Australian ingredients, Australian hops, Australian grain and most importantly Queensland rainwater and we utilise solar energy in the brewery and 50% of all profits go back to protecting the Great Barrier Reef," says Jack Milbank.
Unlike many beers on the market today, Great Barrier Beer's use of solar power to assist in brewing and inclusion of Queensland rainwater alongside Australian-sourced ingredients will give the drop an authentic Queensland taste.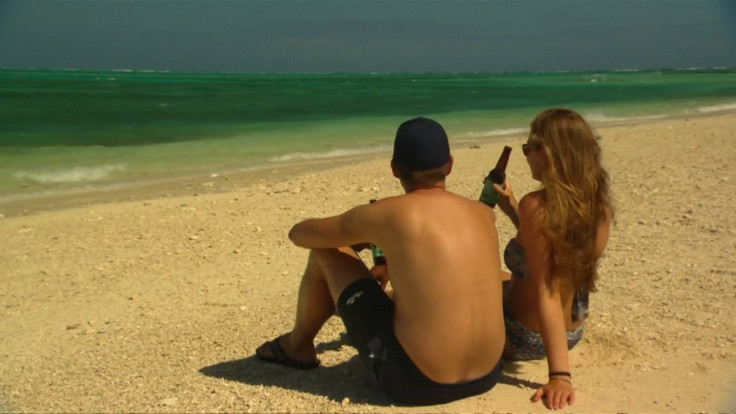 Darren Kindleyside, Director from the Society says, "As an organisation that is Queensland born and bred, the Great Barrier Reef has always been in our blood, we've worked helping to protect the reef for 50 years and so what we get out of this is much needed funds to support our work and support a healthy future for the Great Barrier Reef."
According to James and the Good Beer team, there's no doubt Australians are proud of The Great Barrier Reef. Grugeon himself cites James Cook University research, saying 81% believe it's the responsibility of all Australians to protect it. Australians also no doubt love a beer, so combining the two is a match made in fundraising heaven. "By having a cold Great Barrier Beer we are giving them the opportunity to help protect this natural wonder for future generations', says James Grugeon.
Perhaps most importantly James and Jack promise they've brewed great tasting India Pale Ale with a slightly fruity flavour.
And the public verdict?
"The fact that 50% of the profits go back to the Great Barrier Reef, that's a fantastic outcome", says Bree Grima from Bundaberg. "Not a bad drop at all. What could be better than a Great Barrier Beer on the Great Barrier Reef", says tourist Sean Whyte.
The 360 crowd funding beer fans are due to receive their kegs and cartons by the end of February.