2012 Olympics Men's Football: Great Britain v Senegal, Live Stream, Where to Watch Online; Preview and Line-ups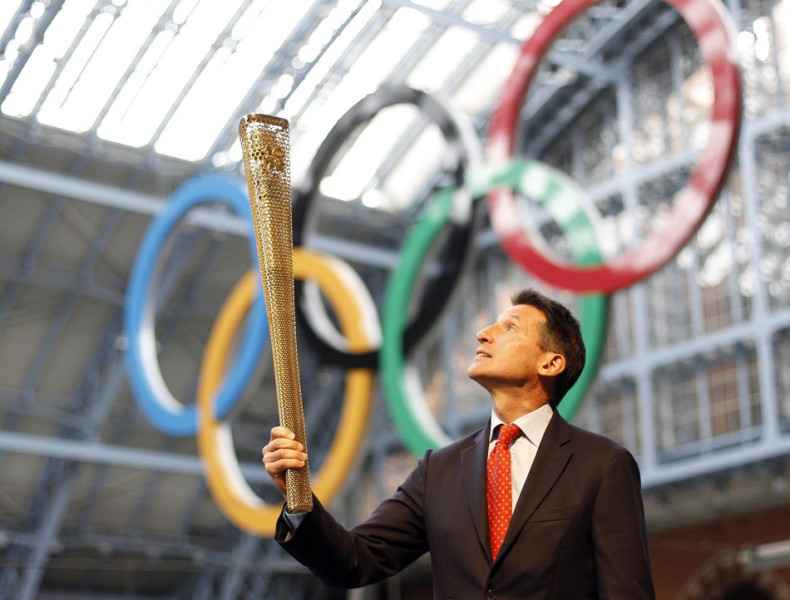 Great Britain and Senegal come face to face for their first 2012 Olympics Men's football match taking place at Old Trafford on Thursday. Although Great Britain are being considered the favourites in this match, Senegal will certainly want to prove them wrong.
Preview:
Great Britain

Although, Team GB have an advantage of being the host nation, they will definitely need to put in some hard work to do well in the competition. However, Team GB, consisting of players mostly from outside the Premier League, will be hoping to do well in their men's Olympic soccer since 1960.
Placed alongside Senegal, United Arab Emirates and Uruguay, Great Britain do have a very good chance of making it to the knockout phases.
As only three overage players are allowed to represent a nation, Great Britain manager Stuart Pierce was caught in a dilemma on whether to include former Real Madrid player David Beckham or not. Finally he decided to drop Beckham and go with Liverpool forward Craig Bellamy, Manchester City defender Micah Richards and Manchester United midfielder Ryan Giggs (Great Britain team captain) instead.
And Giggs seems delighted to be included in the Great Britain Olympic squad.
"My career for my country has obviously been the total opposite to my club career, I've been so successful with United but not so with Wales. Unfortunately, I never got the chance, but now I've got the chance and even in the first few weeks together here, I've seen things that I haven't seen in my career before. It's been an eye opener, and really enjoyable as well," Goal.com quoted Giggs as saying.
"It's [playing in the Olympics] not something you think of as a footballer. The game has been played at the Olympics, but there hasn't been a Great Britain team for a long, long time. As a Welshman, you don't think you'll get into the Olympics really," he added.
Apart from the three overage players, the rest of the squad consists of some young players including Birmingham City goalkeeper Jack Butland, Manchester United and Arsenal midfielders Tom Cleverley and Aaron Ramsey respectively, and Chelsea striker Daniel Sturridge.
These young players will all be benefited by getting to experience international football on such an excellent platform. Also, they have the chance to win a prestigious Olympic medal.
Senegal
Meanwhile Senegal, who are making their debut appearance in the Olympics men's football, have a second chance to prove themselves at an international platform. During their first international appearance at the 2002 World Cup, the Lions of Teranga did well to reach the quarter-finals of the competition, upsetting a lot of teams on the way.
However, since then, Senegal have unable to bring in thes ame quality of football they played in the 2002 days. Due to this reason, their expectations in the 2012 Olympics are not very high.
Also, the Senegal squad has been further weakened as Newcastle United did not allow strikers Demba Ba and Papiss Cissé to participate in the competition. The Lions will now have to rely on the services of Copenhagen striker Dame N'Doye, who will be looking to impress his pursuers including newly promoted Premier League club Reading.
While Everton winger Magaye Gueye will be supporting the attack, the midfield responsibilities will be handled by West Ham United defensive midfielder Mohamed Diame.
Finally Metalist Kharkiv's Papa Gueye and Cheikhou Kouyaté of Anderlecht will be anchoring the defences for Senegal.
Lions of Teranga, who have been performing well in the friendlies with impressive victories over Spain and Switzerland, will be hoping to carry their good form into the rest of the competition.
Probable teams:
Great Britain: Butland; Richards, Caulker, Tomkins, Bertrand; Allen, Cleverley; Giggs, Ramsey, Sinclair; Bellamy
Senegal: Ousmane Mané; Papa Gueye, Abdoulaye B, Zargo Touré, Papa Souare; Cheikhou Kouyaté, Mohamed Diamé, Stéphane Badji, Idrissa Gueye; Moussa Konaté, Dame N'Doye
Where to watch:
You can follow the game live from 8 pm (BST) on ESPN, SkySports 1, SkySports 1 HD, Skysports 3D, BBC Sport Live, Al-jazeera sports.