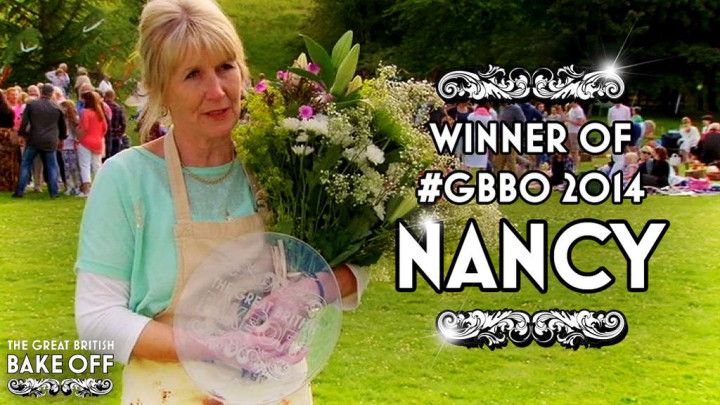 Nancy Birtwhistle has been named the winner of The Great British Bake-Off.
The eagerly anticipated episode saw the final three contestants make a Viennoiseries, Victoria sponges, scones, tartes aux citron and, finally, present their show stoppers.
Birtwhistle, a retired GP practice manager from Lincolnshire beat off stiff competition from rival bakers Richard Burr and Luis Troyano with her spectacular black and white windmill cake designed to look like the Moulin Rouge cabaret in Paris.
While Burr was the bookies favourite to win, Birtwhistle was the dark horse in the race who won over the judges and the viewing public with her perfect bakes and her saucy innuendo.
Judges Mary Berry and Paul Hollywood were unanimous about who the winner of this year's Great British Bake Off should be.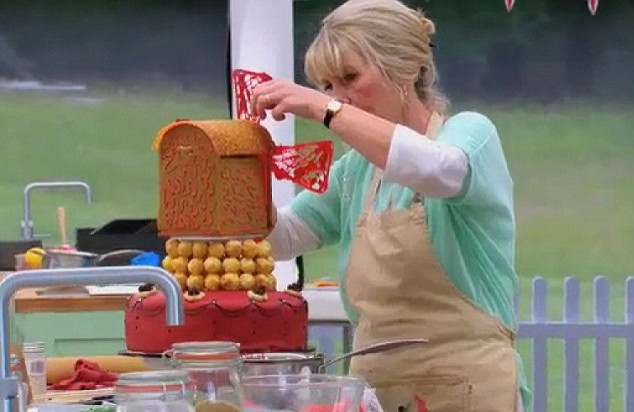 Berry said: "Nancy is a perfectionist and of course to win The Great British Bake Off that's what you have to be."
Hollywood added: "Nancy absolutely nailed it. We were all pretty exhausted – Luis was close to tears and Richard looked the same.
Hollywood said: "Nancy has been confident, creative and unafraid as a baker and that showed from the very start. In one of my judgings, I called her close to perfection, so that says it for me. This series has been one of the best for me, as we have had great bakers who have built on their baking expertise each week. They have shown both a depth of knowledge and a sense of humour, you really couldn't have asked for a better bunch. The class of 2014 have been exceptional."
Berry added: "I agree, I think this has been one of the strongest series so far. You never know how the bakers will be affected as we go through filming week by week, but Nancy remained constant throughout.
"I think it was her quiet determination that drove her through, and the fact that she never really lost her cool."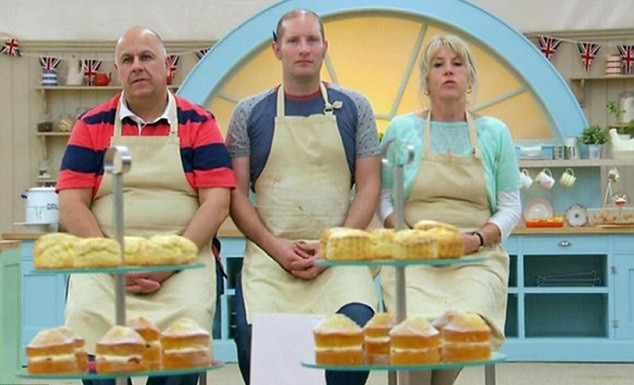 Describing the moment she heard her name announced as the winner of the popular baking competition Birtwhistle said: "I took a big gulp, and realised that this moment was like knowing the snowman is going to melt and it will never be the same again. So it was quite a poignant time for all of us.
"Then the judges said my name, and I can't really remember what happened ... it was all a bit of a fog. There is nothing so scary as the final. Without any doubt whatsoever, it is one of the best things I have done in my life."
But while Birtwhistle sailed into the final to win the Bake Off crown, she revealed she had some trouble concentrating.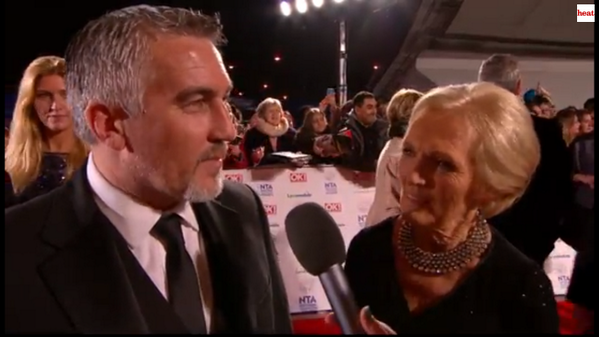 The glamourous grandmother confessed that she had been distracted by judge Paul Hollywood throughout the competition and referred to him as "the male judge" in a bid to hide her crush on him.
She confessed: "I told him, I've been secretly in love with you all along, and I had to call you "the male judge" to hide my feelings. Made him feel alright."
After switching from BBC 2 to BBC 1 the Great British Bake Off has beaten off both Strictly Come Dancing and The X Factor in the reality TV ratings war.