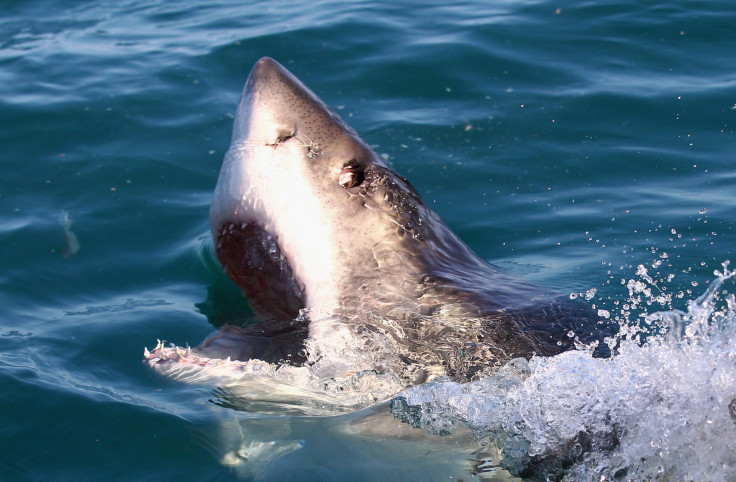 The City of Santa Cruz in California has declared a four-day ocean ban after a great white shark attacked a kayaker who was paddling beyond the kelp bed on the westside of the city.
The ban, which requires people to remain out of the ocean for a 1-mile (1.6km) radius of coastline between the San Lorenzo River mouth and Fair Avenue, is part of the county's official "Shark Incident Action Plan," KSBW 8 reported. All kayak rental shops and surf schools will be ordered to shutdown until Saturday (15 July).
According to KSBW 8, children in junior guards will be restricted to land-based activities.
The shark attack happened at 11am PST (7pm BST) on Tuesday (11 July). The great white shark bit into the front of Steve Lawson's kayak, sending him into the water. Lawson alerted the harbour patrol with his marine radio that he required help. He was rescued without injury.
Lawson's kayak has a visible 12-inch-wide bite mark from the shark's mouth, KSBW 8 reported.
According to the Sacramento Bee, the incident was not the first shark sighting in the area in recent days. Another great white shark was seen during the Jack O'Neill memorial paddle out on Sunday (9 July). Some surfers spotted a 15-foot great white shark breach the water's surface.
"Attacks like these are extremely rare in Santa Cruz County, and we are so thankful that the kayaker was uninjured," Santa Cruz fire chief Jim Frawley said in a press release.
"This is a reminder that swimming in the ocean does carry some risk and we encourage all swimmers, surfers, and kayakers to be mindful of their surroundings and follow directions of lifeguards and Marine Safety staff."
Despite the ocean ban, surfers or swimmers that go into the water will not face penalties, deputy city manager Scott Collins said. "We're not going to arrest people out of the water. We can't haul everybody out of the water," he said.
Collins added: "This is a hot spot for sharks, sharks are all up and down the Central Coast. But typically they are not interested in humans. They don't exhibit this predatory behaviour."
He said the four-day ban will give the shark a "cooling off period" and allow city officials to assess the situation. However, there is a possibility that the ban could be extended.