Isis militants forced children in the embattled city of Mosul to cut off body parts from captured combatants, say survivors of their brutal regime.
Mosul, in northern Iraq, has been the scene of ferocious fighting since Kurdish forces and the Iraqi army began an assault on the largest city under Isis control in October last year.
Australian news network SBS produced a programme called 'Dateline' which highlighted some of the horrific treatment children have had to endure.
Five-year-old Shadi, his older sister Hadya, eleven, and their brother Fadi, 9, are among those displaced.
"He came along and said, 'You cut off a foot, you cut off an arm, and you slash his face with a knife,'" Hadya explained. "[He said] 'Otherwise I'll take you away from your mother and kill you all.'"
"We were scared to refuse, we were each given a machete. I had to cut his hand off. I did it." [Fadi] had to cut his feet off. Shadi had to cut his face with a knife."
According to the children, the injured man died: "when Shadi stabbed him in the eye."
The report said that an advert placed on an online jihadi marketplace outlined the treatment some children faced in the so-called Caliphate.
"Deflowered slave for sale, age 13," the advert reportedly read. "Body: slim, tall. Price: $9,000."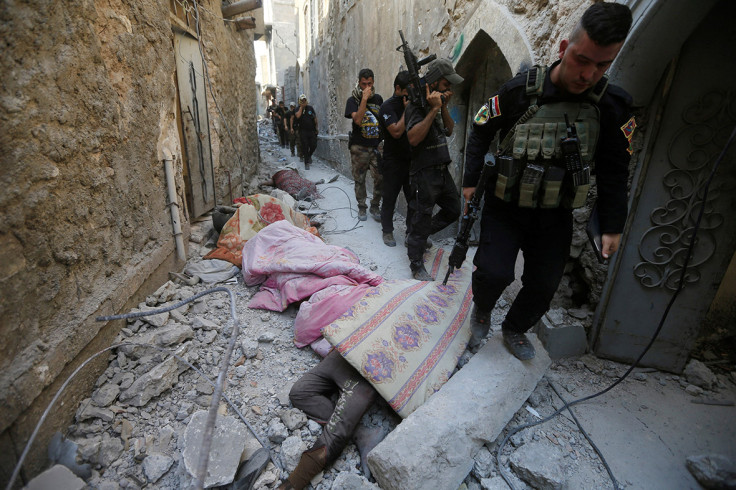 The network also spoke to child soldier, Ayad, 12, who spoke of his training and life as a so-called 'Cub of the Caliphate'.
He said: "We were woken up at 4am. We had to wash and pray. After prayers, we had to read the Koran and then came training. We were taught to plant explosives.
"They said that with bombs, your first mistake would be your last. They'd beat us with electric cable if we didn't learn our lessons. They fired close to our feet to make us run faster."
Once a city of 1.5m people, three years after Mosul was overran by the jihadists, the United Nations (UN) says that the humanitarian crisis has seen more than 897,000 people displaced from the city.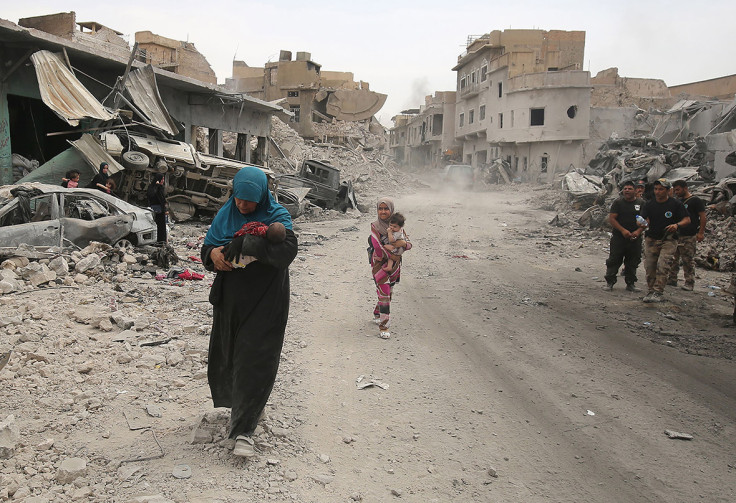 It is believed it may take years for the residents to return due to "extensive damage caused during the conflict."
Amnesty International have reported that the extremists used civilians as human shields and hung bodies from electricity pylons to warn others attempting to flee, while airstrikes from above have blown the city apart.
On Sunday (9 July) Iraq's Prime Minister Haider al-Abadi declared "total victory" over Isis in a visit to the city to congratulate troops.