Roger Federer has heaped praise on long-time rival Rafael Nadal after the Spaniard won the French Open for an unprecedented 10th time earlier this month.
The Swiss ace, who is widely regarded as one of the greatest to play the game, believes Nadal's dominance on clay over the last decade has cemented him as not only the greatest clay-court player of all time but also as one of the all-time greats to step on court.
The 31-year-old has won ten titles at Roland Garros in 13 appearances, while he has also dominated other tournaments played on the red dirt. Apart from the French Open, Nadal has also won the Monte Carlo Masters and the Barcelona Openon ten occasions.
"He cemented himself as maybe the greatest tennis clay-court player of all time and is making his case to be one of the greats of all-time," Federer said, as quoted on Sky Sports.
"I'm so impressed by how you can just dominate just one tournament throughout your whole career."
Federer, meanwhile, also believes the second-half of the season will be crucial for Andy Murray to maintain his place at the top of the men's singles ranking.
The Scot won seven of the nine tournaments he played including the Aegon Championships in 2016 to become the world number one for the first time in his career and the Swiss star feels that the added exertion of 2016 has played a role in Murray's poor start to the 2017 campaign.
The 30-year-old has won just won title – the Dubai Tennis Championships - in 2017 while struggling for form during the rest of the campaign. He had a dreadful clay-court campaign with the semi-finals at Roland Garros his best result and he now begins the grass court season where he is the defending champion at both the Queen's Club and Wimbledon.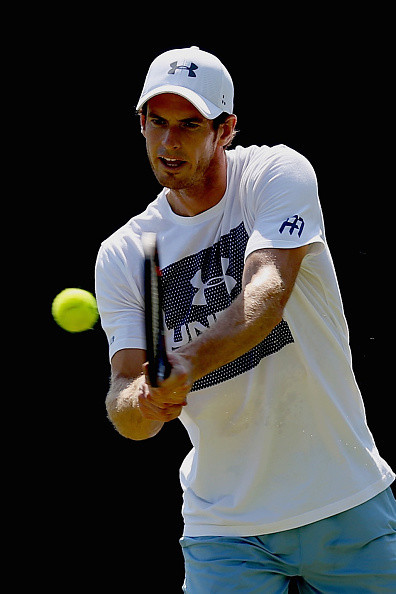 "Andy was extremely tired after getting to world No 1 at the end of last year so there's maybe a bit of a let down there, then he was injured too, so that didn't help. I think the second part of the season is going to be really, really crucial. It's gearing up to be an exciting part of the season," Federer added.