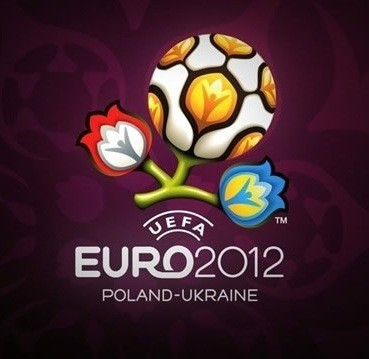 The 2012 Euros has already seen some great goals, brilliant passes, match heroes and unexpected results. Now it is time for the ninth fixture of the competition where 2004 Euros champions Greece take on the Czech Republic. The latter will be keener on getting a positive result in this match after their sheer disaster in the first game.
The Build-Up:
Greece - To be very frank Greece played disastrously against co-hosts Poland in the opening game of the 2012 Euros. Although they managed to make a great comeback after having a man sent off early in the game, the Greeks played pretty poorly. Apart from missing a vital penalty kick, they lacked creativity, intelligence, and composure as they showed symptoms of a classic broken team. Nevertheless, looking on the bright side the Greeks will now hopefully be more aware of their mistakes and try to make amends in their remaining fixtures.
Greece will certainly find the Czechs a much tougher opposition than Poland. Although the Czechs got a 1-4 hammering from Russia in their opening game, they will definitely be putting up a harder fight in this game. On a more positive note, the Greeks would hopefully know the Czechs' strengths and weaknesses by now.
The main point that Greece should keep in mind will be their discipline. They cannot afford to get any one sent off and hope to be lucky again. Another thing is that the Greeks will have to pay more attention to their offensive moves. They need to work more on their forward moves and passes.
Greece coach Fernando Santos also feels that his team should not be carried away by the fact that the Czechs suffered a crushing defeat in their opening game.
"It changes nothing that they lost against Russia. They're compact, and have a lot of pace. In the game against Russia, the Czechs had the upper hand in the opening 20-25 minutes. I think they showed their qualities, despite their 4-1 loss,"
Czech Republic - The Czechs, on the other hand, have a lot of ground to make after they suffered the worst defeat of the 2012 Euros till now. Their main concern now would be to make their goal differences better and in order to do that they need to start attacking in their remaining fixtures.
The problem for the Czechs in the first game was that Russia had four players between the Czech defence and midfield. This made the Czech defence quite vulnerable to the constant counter-attacks of the Russians. The key for them now will be to concentrate and focus in their remaining games as another defeat will send the Czechs out of the 2012 Euros.
Czech goalkeeper Petr Cech (Chelsea) feels that his team were too slow in developing their attacks.
"We attacked them too late in the game, and they had already created their chances and scored them. We do not want to repeat those same mistakes and we will, of course, play more solidly in defence," Sky Sports quoted Cech as saying.
Nevertheless, Cech claims that his team has successfully learnt from their mistakes and are now fiercely motivated to get positive results in their remaining fixtures.
"The lessons we learned were not to make unnecessary mistakes and to play much more aggressively. I think the anger has changed into determination. Determination to fix the bad start we had in the tournament. We felt the disappointment immediately afterwards, for sure. We did not succeed in any way in that first match, but we know we have another 180 minutes to play to allow us to qualify for the quarter-finals. So we're determined to do just that," he added.
Team News:
The Greeks have plenty of problems ahead of this game as they will have to do without the services of defenders Avraam Papadopoulos (injured) and Sokratis Papastathopoulos (suspended). To make matters even worse, the former has been ruled out for the remainder of the competition due to a knee injury.
Kyriakos Papadopolous (Schalke) and Stelios Malezas (PAOK) will be replacing the suspended Werder Bremen defender and the injured Olympiakos man respectively.
Also, because of his excellent goal against Poland, Dimitris Salpangidis will probably be getting a start ahead of Sotiris Ninis.
Michal Bilek (Czech coach), on the other hand will probably be starting with the same squad in spite of their poor performance against Russia. However, Bilek may be tempted to replace central defender Jan Rezek (Anorthosis Famagusta) with striker Tomas Hubschman (Shakhtar Donetsk) to boost their attacking options.

Facts:
Greek goalkeeper Kostas Chalkias, 38, is the oldest player of the 2012 Euros.
Greece's clash against Poland was Fernando Santos first coaching experience in a major competition.
The Czechs have a good advantage ahead of this game as they have won five, drawn one, and lost one against the Greeks.
However, the last time these two sides met, Greece won 1-0 and then went on to win the 2004 Euros.
The Czech's 1-4 loss against Russia was the heaviest defeat they suffered at a major competition since their 1-4 defeat to Brazil in the 1970 World Cup in Mexico.
Probable Teams:
Greece: Chalkias; Torossidis, Papadopoulos, Malezas, Holebas; Maniatis, Katsouranis, Karagounis; Salpingidis, Gekas, Samaras.
Czech Republic: Cech; Gebre Selassie, Kadlec, Hubnik, Sivok; Hubschman, Rosicky; Plasil, Pilar, Jiracek; Baros
Where to Watch Live
You can follow the action live, from 7 pm (BST) onwards, on BBC One and through BBC Radio 5, as well as the official UEFA Web site. The highlights will be available on BBC One and the BBC sport Web site.