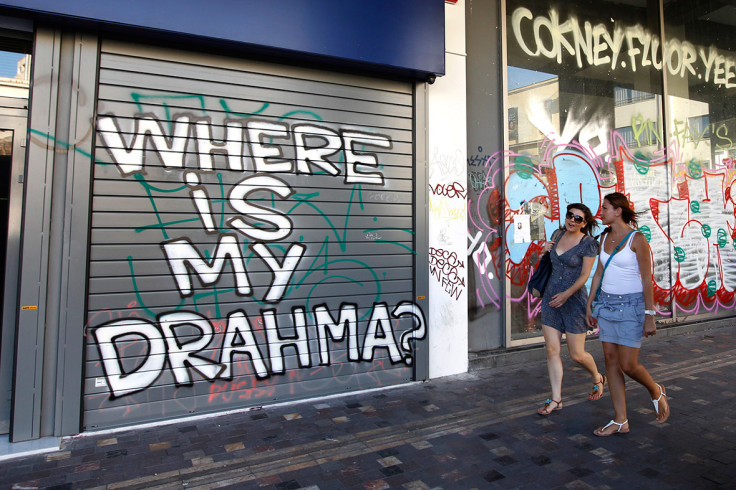 Ahead of an emergency summit in Brussels, European leaders are trying to break the deadlock with Greek Prime Minister Alexis Tsipras offering a new package hinting at an eleventh-hour deal.
Backdoor negotiations and frantic phone diplomacy have taken place in Athens following which Tsipras's leftist government announced a reforms package for foreign creditors.
The new proposals, making concessions to de-freeze the aid to prevent a default on the €1.6bn (£1.1bn) loan, is aimed at a "mutually beneficial agreement," said the Greek government.
If Athens fails to repay the loan amount by the end of June, it would be forced to exit the single currency zone and even the EU.
Though it is still unclear whether the latest reforms would pull back Greece immediately from the brink of bankruptcy, it is considered a ray of hope in the months-long wrangling. High hopes are pinned on the emergency summit to rescue Greece.
A statement from Tsipras's office said: "The prime minister presented the three leaders [German Chancellor Angela Merkel, French President Francois Hollande and EU Commission President Jean-Claude Junker] Greece's proposal for a mutually beneficial agreement that will give a definitive solution and not a postponement of addressing the problem."
Hollande, speaking from Milan, has confirmed Greece's latest offer but did not elaborate.
"There is no time to lose. Every day counts. Talks and negotiations must continue so that an agreement is reached," said the French leader during his joint press conference with Italian Prime Minister Matteo Renzi.
Tsipras is set to meet the chiefs of Greece's three international creditors shortly, before the conference with European leaders.
Meanwhile, thousands of anti-austerity protesters gathered in Athens on Sunday, 21 June, evening in a show of support for the government. The protesters, who are angry over the austerity measures implemented by the country's lenders in two earlier bailouts, were seen shouting slogans and holding placards such as "No to the euro" and "The country's not for sale".