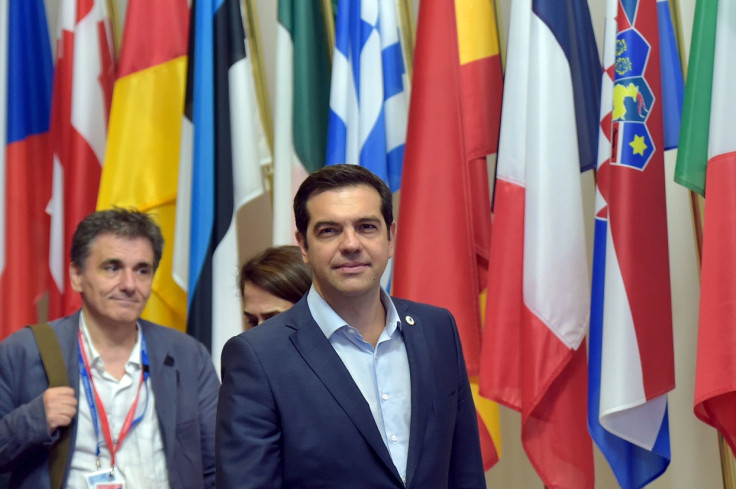 European leaders have hailed the reaching of an agreement with Greece, which imposes strict reform measures on the Mediterranean country in exchange for a bailout worth up to €86bn (£61bn, $96bn).
The deal granting Greece's permanence in the Euro has to be approved by the parliament in Athens before entering into force and might find the resistance of factions to the left of the government led by Prime Minister Alexis Tsipras.
European Council President Donald Tusk said:
"Today we had only one objective - to reach an agreement. After 17 hours of negotiations we have finally reached it. Someone might say we that have a Greekment".
Tsipras said: "We fought a tough battle. We face difficult decisions."
"We took the responsibility for the decision to avert the most extreme plans by conservative circles in Europe," he added, according to the BBC. "We sent a message of dignity to all of Europe".
Tsipras celebrated the inclusion in the deal of a €35bn growth package and the pledge to consider possible debt restructuring after a first round of tough measures is implemented by Athens.
This includes a reform of the country's controversial pensions system, restructuring the VAT system, market reforms and the transfer of €50bn (£36bn, $55bn) assets to an independent fund based in Athens that will "monetise" them, privatising some and running others.
German Chancellor Angela Merkel confirmed the Eurozone "is prepared, if it becomes necessary, to take additional measures" to alleviate Greece's debt, saying that "a longer grace period" might be considered, while ruling out a direct cut.
International Monetary Fund (IMF) managing director Christine Lagarde said:
"It's been a laborious night but I think it's a good step to rebuild confidence and there will be many more steps I'm sure that will only be demonstrated by the implementation of what's been agreed now."
Many officials expressed relief at having avoided the possibility of a Greek exit from the Eurozone, or Grexit.
European commission president Jean-Claude Juncker said:
"So, we have found an agreement, the agreement was laborious, but it has been concluded. There will be no Grexit.
French president Francois Hollande said:
"An agreement has been found. France sought it, wanted it. Greece remains in the Eurozone. Europe has won."
Austrian Chancellor Werner Faymann said:
"The 'time out' suggestion (for a temporary Greek exit from the euro zone) was scrapped. Such humiliation cannot be. To ban somebody temporarily like in ice hockey is no political solution. You're either in or you're out. We wanted in. This is only the start of the path."
Japan also welcomed the breakthrough in negotiations. "I have not heard the details but I welcome the fact that they're moving in this direction," The government's Chief Cabinet Secretary Yoshihide Suga said, Reuters reported.
"Greece's economy accounts for a tiny share of the world economy, but stability in the euro zone economies is important for stability in the world economy so there's no doubt this will be positive for the Japanese economy."
Despite overall optimism that the Greek parliament would vote in favour of the agreement, some members of Tsipras's Syriza party voiced their concern over the measures it contained.
Syriza's UK spokesperson, Marina Prentoulis told the BBC: "We have ten thousand people committing suicide for economic problems; we have 60% of the young people unemployed, 27% of the overall population unemployed, the debt growing and the Greek economy being reduced by one fourth.
"Now, with these measures, I'm really worried what will happen. It has been clear that for political reasons they have been pressured into a very difficult deal and across Europe, what everybody says is that we're talking about a coup."