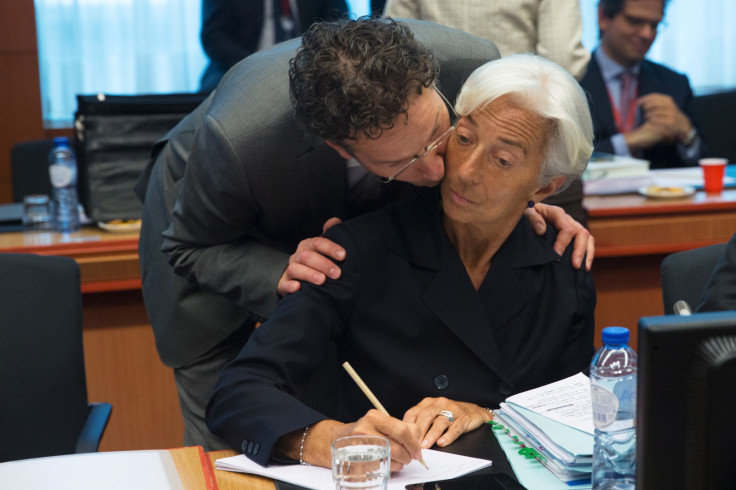 The International Monetary Fund (IMF) has strongly hinted at walking away from the Greece-EU bailout programme arguing the deal does not offer substantial debt relief to Athens.
In a move that is likely to tighten the screws on Germany pushing it towards a fresh standoff, the IMF said Greece's debt had become "highly unsustainable".
In a confidential updated debt sustainability analysis (DSA), which was made public, the fund argues: "The dramatic deterioration in sustainability points to the need for debt relief on a scale that would need to go well beyond what has been under consideration to date."
The three-page memo, sent to EU authorities, warns the Greece debt would spiral to 200% of the GDP over the next two years compared to the earlier 127%, which was at the start of the eurozone crisis two years ago.
The aggressive stance by the IMF is bound to set off political tremors in Europe which has been witnessing dramatic events in the last few weeks over the Greek debt crisis.
A senior IMF official told reporters on condition of anonymity: "I don't think this is a gimmick or kicking the can down the road. This is a dramatic measure to take the entire European stock [of debt] and re-profile it."
"We have made it very clear that before we go to the [IMF] board [for authorisation to release funds] we need a concrete and complete solution to the debt problem."
Apart from providing funds, the IMF, whose chief Christine Lagarde was present throughout the bailout talks in Brussels, is overseeing whether Greece adheres to the terms of the agreement.
The debt relief remained a thorny issue during the negotiations between Greece and its creditors, and the IMF's latest move to side with Athens is bound to tilt the balance.
The fund has revealed its position in public just when Greece is set for a parliamentary vote on Wednesday, 15 July, on whether to accept the creditors' conditions for the bailout.