Greek police sprayed migrants in Kos with fire extinguishers and hit them with batons in an attempt to control angry crowds waiting to be registered. The incident occurred as hundreds of migrants were being relocated to a local football stadium, after camping alongside roads and beaches across the island for weeks. Fights reportedly broke out among some of the roughly 1,500 people gathered in a long, crowded queue in the stadium, and police resorted to batons and fire extinguishers to try to impose order.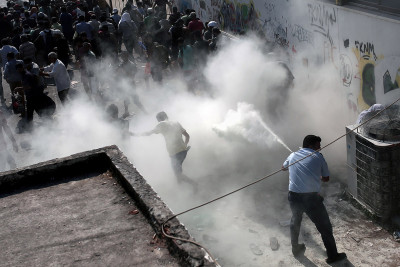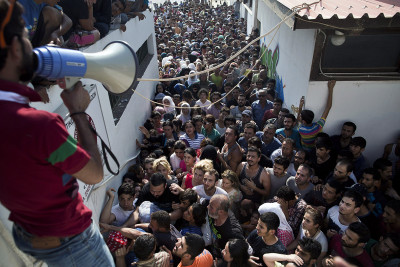 The incident came a day after an officer holding a knife was caught on camera slapping a migrant.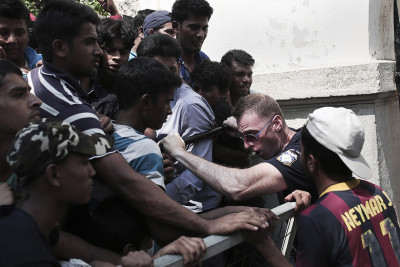 Authorities are struggling to contain increasing numbers of people arriving on rubber dinghies from Turkey. Hundreds of people are reaching Greece's eastern Aegean islands daily, many after fleeing conflict in Syria and Afghanistan.
Tensions are rising on several of the islands bearing the brunt of the migrant influx in recent weeks, including Lesbos. Greece has been overwhelmed by the number of migrants arriving, with at least 124,000 people reaching the eastern islands in the first seven months of this year alone. The figure represents a 750% increase over the same period in 2014, according to figures from United Nations' refugee agency UNHCR.