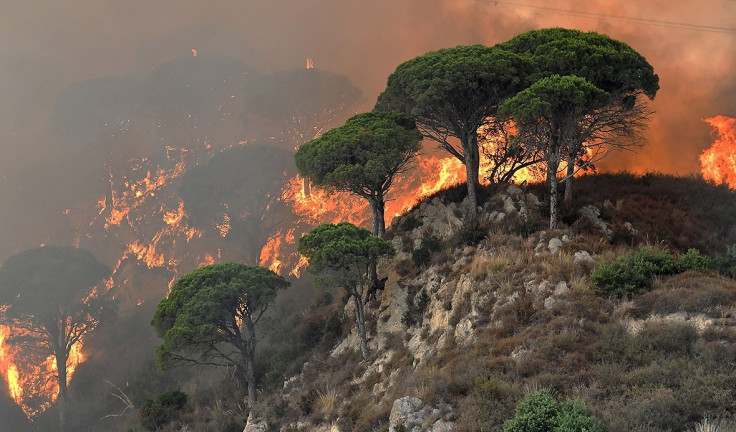 15 volunteer firemen in Sicily became arsonists so that they could claim state rewards for extinguishing fires.
Police in the south-eastern province of Ragusa charged the volunteers with defrauding the state after it emerged that the group had started fires on purpose so that they could then put them out and claim €10 per hour for their services.
The men from Santa Croce Camerina, a suburb of Ragusa, would regularly call the emergency services to report fires they had lit themselves, according to newspaper Repubblica.
A source told the newspaper that the leader of the gang, Davide di Vita, would drive around in his van starting fires in wooded areas, before retracing his route in a fire engine to extinguish the flames.
The firemen even asked their friends and relatives to call in fake fires and used GPS devices to ensure that they were the ones nearest to the blaze and therefore able to extinguish it first.
Di Vita, who works as an engineer at a refrigeration plant, was arrested and placed under house arrest after authorities realised that he was in fact an arsonist. His 14 accomplices were also charged after authorities intercepted messages sent by the fake firemen in which they said that police "know we started the fires."
Sicily has been ravaged by forest fires in recent months as it experiences drought and soaring temperatures. On 6 August, 47 woodland fires erupted across the island. Most of the fires broke out in the dry central region between Etna and Palermo. Flames reached the centre of the city Canicatti, in the province of Agrigento, according to Repubblica.