Greece needs an extra €60bn (£42bn) in funds over the coming three years if it is to stay solvent, the International Monetary Fund has warned.
As Greeks geared up for a referendum on 5 July to determine whether to accept a cash-for-reform bailout agreement with the country's creditors, the IMF said Athens would require a massive debt relief programme.
The decision to call a referendum has sparked a bitter war of words between Prime Minister Alexis Tsipras and his eurozone partners, and in particular Germany.
Addressing the German parliament on 1 July, the country's all-powerful finance Wolfgang Schäuble all but accused Tsipras of lying. "Greece is in a difficult situation, but purely because of the behaviour of the Greek government... The Greek government is not doing its people any favours at all if it keeps making completely false statements. Nobody else is to blame for their situation."
Tsipras hit back, accusing "extremist conservative forces" of trying to blackmail and humiliate Greece.
The assessment, in a preliminary draft of the IMF's latest debt sustainability report, said: "Very significant changes in policies and in the outlook since early this year have resulted in a substantial increase in financing needs. Altogether, under the package proposed by the institutions to the Greek authorities, these needs are projected to reach about €50bn from October 2015 to the end of 2018, requiring new European money of at least €36bn over the three-year period."
The report will boost Tsipras and his finance minister Yanis Varoufakis, who have both said they will resign if Greece votes to accept the bailout plan.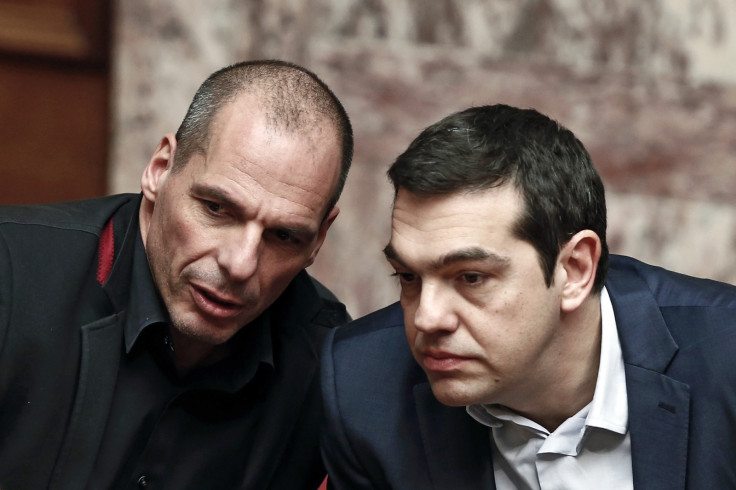 The IMF added that even if Greece is offered generous terms, "debt would remain very high for decades and highly vulnerable to shocks. Assuming official.. financing through end–2018, the debt-to-GDP ratio is projected at about 150% in 2020, and close to 140% in 2022.
"Using the thresholds agreed in November 2012, a haircut that yields a reduction in debt of over 30% of GDP would be required to meet the November 2012 debt targets."
A senior IMF official told the Financial Times: "We are saying that the key issue here is that Greece has a very high debt. It needs time to bring it down.
"A significant haircut could possibly do it. But so could a significant extension of maturities that would mean that Greece would not have to go back to the markets for a very, very long time.
"This is a dramatic move. This is not something that is easy that is being done to circumvent political constraints, whatever they may be," the official said. "We are asking the Greeks to do very, very difficult things. We are asking the Europeans to do things that are very, very difficult for them also. Let's be very clear about that."