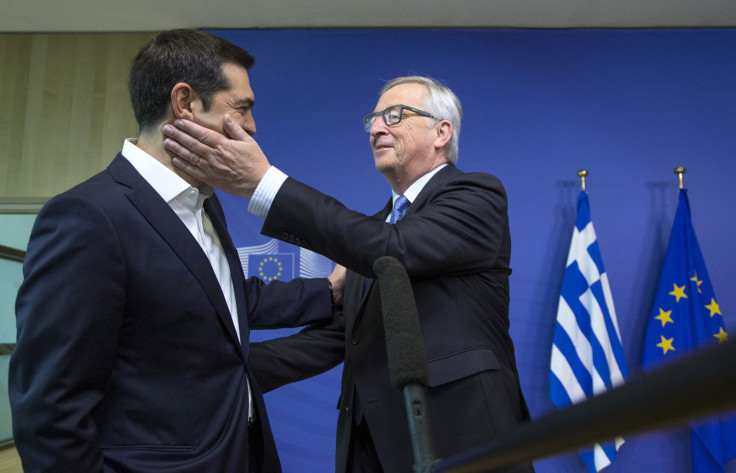 The European Central Bank is expected to end emergency lending to Greece's banks on Sunday (28 June), according to the BBC.
Sources told BBC economics editor Robert Peston that a decision to end the Emergency Liquidity Assistance (ELA) would be made by the ECB's governing council later on Sunday.
Greece will probably have to "announce a bank holiday on Monday 29 June, pending the introduction of capital controls", said Peston.
The ECB has been sending emergency funds on a daily basis to the Greek central bank, which then allocates it to the high-street banks. Cutting this lifeline could push Greece out of the euro.
French Prime Minister Manuel Valls said the ECB "is independent but… I don't think it can cut off rations [for the Greeks]". He said, "it's the Greek nation that is suffering".
Greek finance minister Yanis Varoufakis said in a Radio 4 interview: "This is a dark hour for Europe" and that it was "appalling" that ECB may end help.
Long queues formed at cashpoints on Saturday (28 June), with concerns that banks would not open on Monday.
On Sunday, there were still lines forming at ATM machines, the day after the Prime Minister Alexis Tsipras called for a referendum on creditors' financial proposals in return for rescue loans.
While some machines were running out of cash, others were being replenished, according to AP.
Before the referendum decision was announced, German chancellor Angela Merkel asked Greek prime minister Alexis Tsipras to accept a "very generous offer" which demands that €3.9bn is raised through tax hikes and pensions reforms in 2016.
"We made it very clear to Mr Tsipras that it ought to be accepted," said Merkel.
Alexis Tsipras, the Greek prime minister, said he would put the "humiliating" package of austerity demands to a public vote on 5 July. Unless Greece can find €1.55bn on Tuesday 30 June, it will become the first developed country in history to default on its International Monetary Fund loan.
Austrian Finance Minister Hans Jörg Schelling was quoted in the Sunday edition of Austrian paper Die Presse as saying that an exit of Greece from the eurozone, or Grexit, "appeared almost inevitable now".