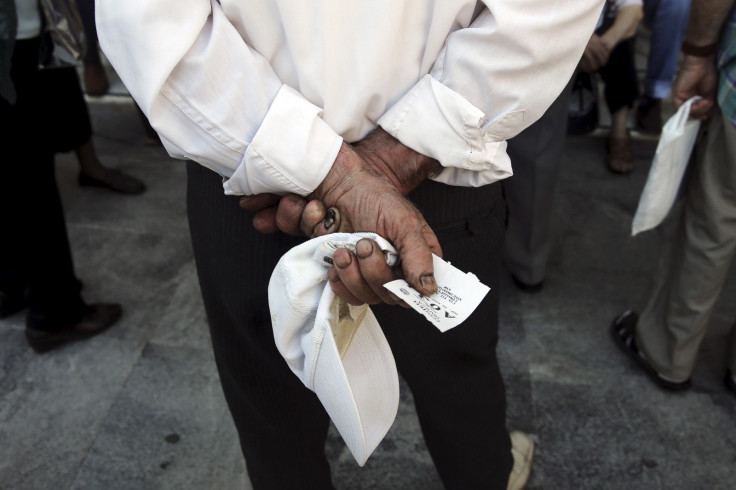 European markets were lifted on 13 July by the announcement of a deal to provide debt relief to Greece after all-night negotiations at an emergency summit.
But investors must "prepare for more ups and downs", said Mike van Dulken, head of research at Accendo Markets. "Parliamentary approval [is] still required in Athens and across the eurozone," he said of the proposed €35bn (£25bn, $39bn) relief package.
It is the third relief package that has gone to the country. Final negotiations and a mandate are still to be agreed by end of the week. "The initial relief rally has already been checked by [the] need for concrete agreement/approval on finer details," said Van Dulken.
In the immediate wake of the announcement, London's FTSE 100 rose 0.80% but cooled quickly to sit at 0.70%.
Other European indexes saw greater gains, with the German DAX Index increasing 1.51% and the French CAC 40 Index gaining 2.04%. Both countries' banks hold the largest amount of Greek debt.
In the past, roughly 65% of the loans to Greece have gone to interest payments, maturing debt, and domestic bank recapitalisation with the country's creditors.
A lack of debt write-off of the €300bn owed or reprofiling of that debt means "we are likely just kicking the proverbial can a few years further down the road", said Van Dulken.
"There is no long-term future for the eurozone," said analyst Marc Ostwald of ADM Investor Services on the topic of the current plan. He called the deal worse than "the 1919 Treaty of Versailles", which hampered the growth of Germany's economy after the First World War and paved the way for the rise of fascism.
European Council President Donald Tusk cast the agreement in another light. He said: "Leaders have agreed in principle that they are ready to start negotiations on an European Stability Mechanism programme, which in other words means continued support for Greece."
"Another agreement to make an agreement," Van Dulken added. "Oh joy".