Greek debt crisis: Negotiations won't be easy for Euclid Tsakalotos says Wolfgang Schäuble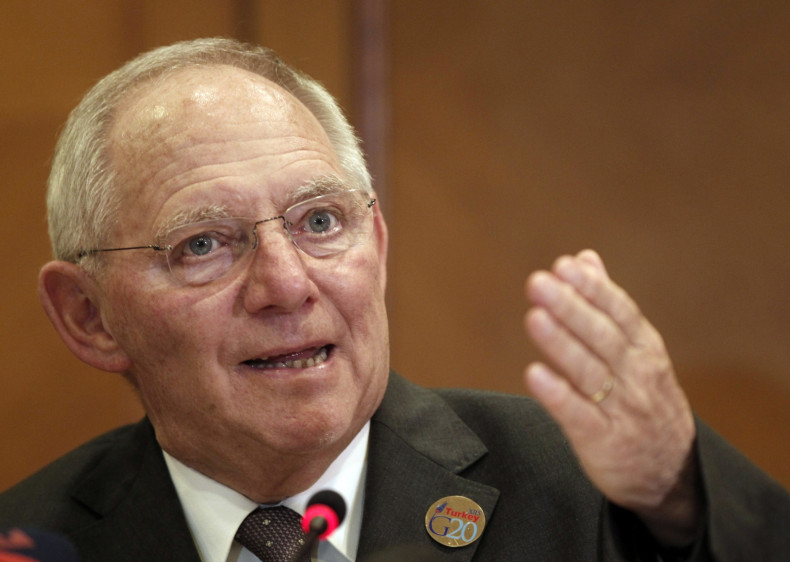 German Finance Minister Wolfgang Schäuble said negotiations with the eurozone will not be easy for the successor of former Greek finance minister Yanis Varoufakis.
"Whoever succeeds him will be in a situation where it will not be easy to find a solution," said Schäuble on 6 July alongside his counterparts from France and Poland in Warsaw.
French Finance Minister Michel Sapin took a lighter stance, saying: "It's a delicate period for Europe," but "together we've had a good response".
Greece announced Euclid Tsakalotos as its new finance minister following Varoufakis's resignation following the referendum on 5 July, where Greeks voted to reject a debt bailout deal proposed to the country.
Greece currently owes a total of €323bn (£230bn, $352.7bn) to its two main creditors, the International Monetary Fund (IMF) and the European Central Bank (ECB), among several others after its economy went bust during the financial crisis.
On 30 June, the country defaulted on a €1.55bn payment to the IMF. If Greece is unable to reach a deal on restructuring its debt, it will default 20 July on a €3.5bn payment it owes the ECB.
Schäuble negotiated hard to get Greece to agree to leave the eurozone in the months before the referendum. And Germany has been especially critical of Greece following the no vote.
Earlier on 6 July, Dutch politician Jeroen Dijsselbloem, president of the Eurogroup, which is made up of the eurozone's finance ministers, called the result "very regrettable for the future of Greece".
The Eurogroup will meet to discuss their next move on 7 July. Dijsselbloem said: "For recovery of the Greek economy, difficult measures and reforms are inevitable."