Celebrations following the result of Greece's EU bailout referendum went on well into the night but the Greeks woke up to the reality of the country's accelerating crisis.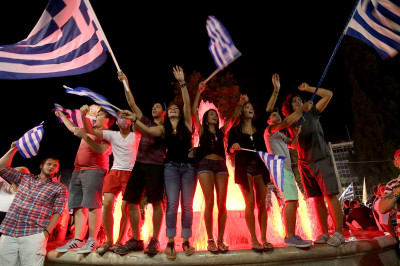 Prime Minister Alexis Tsipras swept to power in January promising an end to austerity but in recent days, Greece has faced stringent financial measures.
The country's banking system has been shut down, with long lines of pensioners jostling to get into a limited number of banks opened specifically to pay out retirement benefits.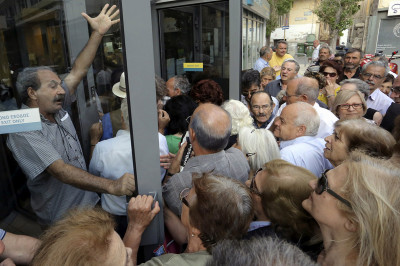 People have been waiting in long lines at ATMs to take out their daily ration of €60 (£43, $66) a day, the government's limit on bank withdrawals.
Many Greeks fear the daily ration will be curtailed further, to as low as €20 per day and are frantically cutting back on spending, shopkeepers say.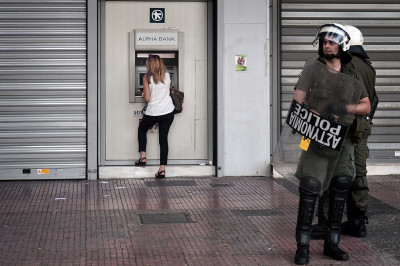 Despite this, a halt to international payments from Greek bank accounts may threaten supplies of imported goods such as food and clothing.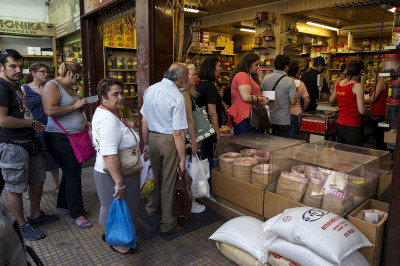 The government says the banking restrictions – known as capital controls – are temporary and promised they would be lifted on Tuesday (7 July).
EU officials said it would be hard to give Greece easier terms, not least because its economy has plunged back into recession since Syriza won power at the start of 2015, leaving public finances in a worse position than when the rejected bailout deal was put together.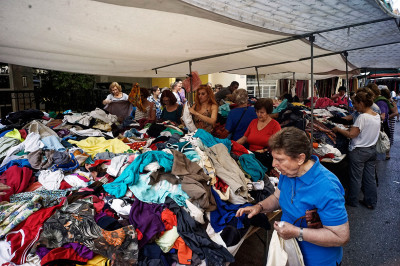 Analysts with several major banks including Citi, Barclays and JP Morgan said a "Grexit" from the eurozone was the most likely scenario. However, the resignation of finance minister Yanis Varoufakis suggests Tsipras may be determined to try to reach a last-ditch compromise with European leaders.
Varoufakis, a self-proclaimed "erratic Marxist" economist who infuriated eurozone partners with his unconventional style and hectoring lectures, said in a statement: "I was made aware of a certain 'preference' by some Eurogroup participants, and assorted 'partners', for my... 'absence' from its meetings; an idea that the prime minister judged to be potentially helpful to him in reaching an agreement."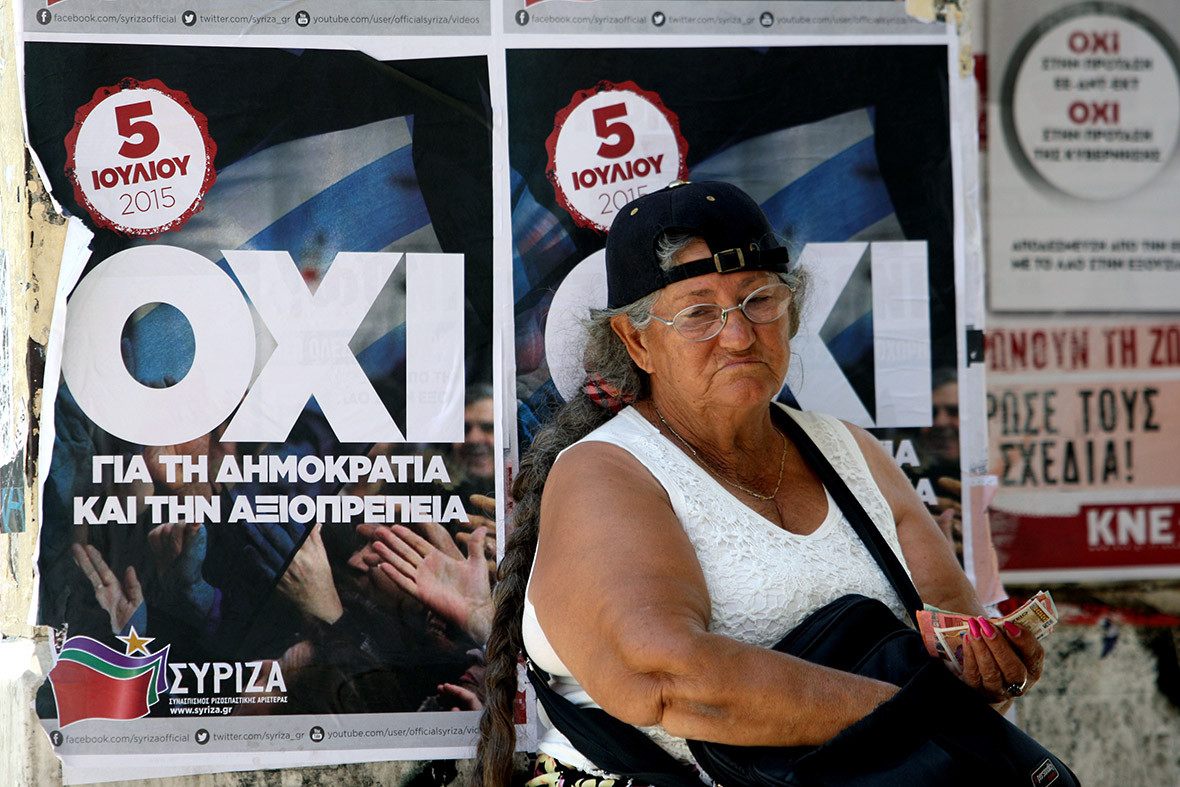 In Athens, citizens were unrepentant about their defiant vote. "I voted no to austerity; I want this torture to end," said one woman, interviewed by Reuters. "I'm aware that we will suffer for years but I'm still hopeful. I need to know that there is light at the end of tunnel, that the lives of my children will be better."