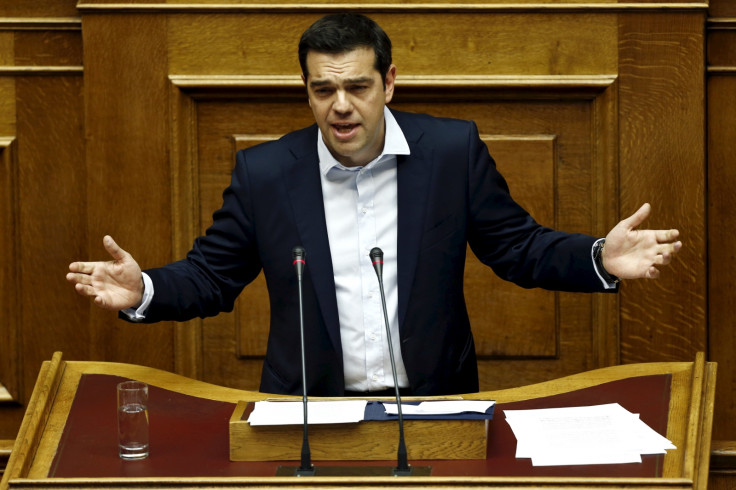 Greeks are edging towards a yes vote in the referendum on Sunday 5 July with the latest opinion poll showing a slender majority for accepting a cash-for-reforms deal and ultimately remaining with the eurozone.
A poll by the ALCO polling institute, published on 3 June in Greek newspaper Ethnos, suggests 44.8% of Greeks think the government should agree to the bailout terms put forward by troika creditors, with 43.4% in the no camp. Meanwhile, 11.8% did not know.
ALCO did, however, warn the difference between the yes and no votes is within the 3.1 percentage point margin it holds for possible error.
Although Greek opinion on the cash-for-reform conditions – set by the European Union, European Central Bank and the International Monetary Fund – appears to have changed between the announcement of the referendum and the latest poll, this is likely to be because the vote has become one about the country's continued eurozone membership.
There are strong indications that Greeks want to stay in the euro.
A survey by ALCO found 75% of Greeks want to stay in the euro, with only 15% saying they want a return to the drachma or another national currency.
Greece's Prime Minister Alexis Tsipras called the referendum after the creditors gave Greece an ultimatum which he claimed was humiliating, accusing the troika parties of blackmail.
"These proposals ... clearly violate the European rules and the basic rights to work, equality and dignity," he said. "But I personally pledge that I will respect the result of your democratic choice, whatever that may be."
Tsipras' Syriza government is campaigning for a no vote in the referendum, claiming he can get a better deal from Brussels. Both he and Finance Minister Yanis Varoufakis have pledged to resign if the Greeks vote yes.
When it became obvious the parties in the debt crisis could not agree on a deal before the 30 June IMF payment deadline, the government announced it would close Greek banks until after the referendum and imposed capital controls, permitting the Greeks to withdraw a limit of €60 (£43, $67) a day.
Worldwide, the situation in Greece has been the most prominent driver behind fluctuating markets over the last few weeks. Researchers at Accendo Markets said: "Markets [are] mixed and swinging with investors very much on edge ... ahead of Sunday's Greek bailout referendum; a no vote seen hurting markets, a yes vote delivering a Grelief rally. Greek banks are closer to collapse with allegedly only €500m left in vaults."