Greek parliament prepare to vote on second set of reforms for bailout deal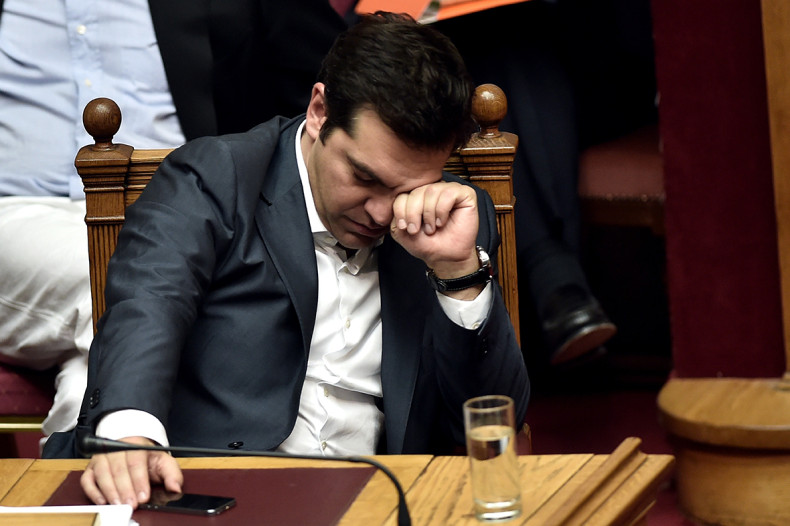 Greek Prime Minister Alexis Tsipras faces parliament again, this time to secure another vote on a second set of reforms to secure Athens' bailout package.
If MPs approve the financial and judicial reforms put forward in the second set, Athens can go ahead with talks on an €86bn bailout from its international creditors.
The second set of reforms will focus on justice reforms and banking issues. The bill to be passed today (22 July) adopts into Greek law new European Union rules on propping up failed banks, decreed after the 2008 financial crisis and aimed at shielding taxpayers from the risk of having to bail out lenders.
According to Reuters, the bank recovery and resolution directive imposes losses on shareholders and creditors on troubled lenders, before any taxpayers' money can be tapped in a bail-out bank rescue.
The bill also includes the adoption of new rules for the civil justice system to accelerate judicial processes and cut costs.
Very prominently absent however are the pension reforms curbing early retirement and increasing the tax rates paid by farmers from the current 13% to 26-33%.
Deputy Agriculture Minister Vangelis Apostolou however has said that the legislations would be passed in either August or September, or even later, depending on discussions with lenders.
The vote is expected to pass with the support of opposition parties although in the last vote, 32 of the premier's radical left wing party, Syriza broke ranks and voted against the first tranche of the bailout measures.
Even former finance minister Yanis Varoufakis voted against the bailout.
On Tuesday, Tsipras urged his party colleagues to approve the second set of reforms, saying that the Greek people had "pinned their hopes" on staying in the euro.
"Up until today, I've seen reactions, I've read heroic statements but I haven't heard any alternative proposal," Tsipras told his MPs on Tuesday night, according to a party official, Reuters reported.
"Syriza as a party must reflect society, must welcome the worries and expectations of tens of thousands of ordinary people who have pinned their hopes on it," he said.
Government spokeswoman Olga Gerovasili earlier said that the authorities expect to wrap up the bailout talks with lenders by 20 August. Negotiations are expected to start immediately after Wednesday's parliament vote.
Officials from the European Commission, the European Central Bank and the International Monetary Fund, are due in Athens on Friday for meetings with the government, deputy Finance Minister Dimitris Mardas said.
Reuters noted that although Tsipras has 162 seats in the 300-seat parliament, in the first vote on the bailout package, party rebels cut his support to just 123 votes, raising fears that any further defections will undermine the government's ability to push through reforms in parliament.