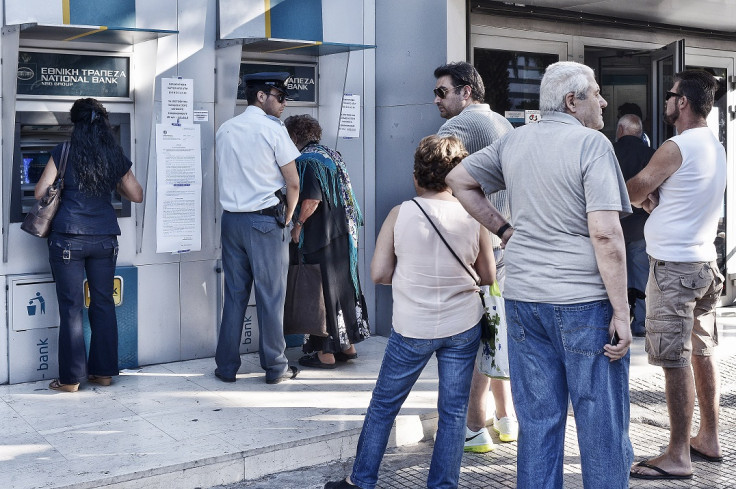 Greece may have survived a Grexit, but investors are wary that the recent 'soap opera' could come back to haunt them, experts have said.
Prime Minister Alexis Tsipras secured a credit lifeline for his nation's banks – which reopened on Monday 20 July for the first time in three weeks – and is negotiating a deal that would see his nation receive a third bailout.
He managed to push enforced reforms on VAT, pensions and the selling of national assets through parliament despite fierce opposition from his own Syriza party.
But even if Greece remains in the single currency, the International Monetary Fund (IMF) predicts that its debt would peak at a crippling 200% of GDP, leading to decades of the type of austerity measures despised by most Greeks.
With a Greek tragedy still a possibility, Carl Winkworth and Miriam Karam of law firm Richards Kibbe & Orbe believe investors will wait to see what affect recent measures will have.
"The problem is that many, including the IMF, believe the bailout package to be unsustainable and is not a viable long-term solution to the Greek problem," the pair said.
"In political terms, the bailout package is akin to an aspirin – hopefully it will mask the symptoms long enough until the underlying problems go away... it is unclear how anyone can genuinely believe that Greece will ultimately repay its debts [or] whether there will just be a repeat of the last few weeks until a significant portion of Greece's debt is forgiven. That said, many investors are agnostic as to whether or not there is a Greek exit."
Eurozone leaders agreed to a €86bn (£61bn, $95bn) deal that enabled the Greeks to pay back the IMF and a bill it owed the European Central Bank. On 20 July, it was due to pay the Frankfurt-based bank €3.5bn (£2.4bn, $3.8bn).
Even though the Grexit seems to have been averted, Winkworth and Karam believe that investors will still keep an eye on jittery markets to see how they react to the deal.
"What is more relevant are the daily fluctuations in the currency markets, the impact that it is having on equity and bond prices, and the cost of hedging positions," they added.
"The question, therefore, is whether recent events will give rise to sufficient stability and clarity to calm the markets – at least in the short term – and remove some of the current volatility, or whether the Greece problem is going to keep coming back to haunt us."