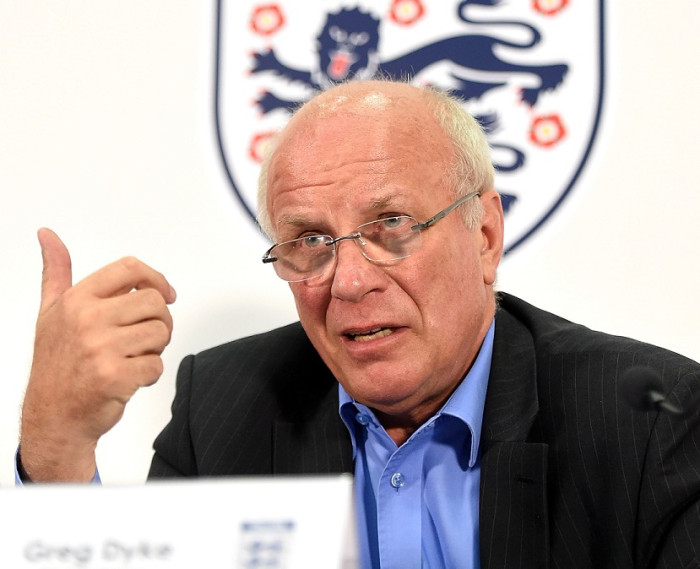 Chairman of the Football Association Greg Dyke has told a Department of Culture, Media and Sport Committee that the English FA won't bid for any more tournaments while the game's international governing body Fifa is led by Sepp Blatter - who he compares to North Korean tyrant Kim Jong-Un.
"We have already made a decision that we will not bid for Fifa tournaments while Sepp Blatter is there because we won't win," said Dyke. "Mr Blatter sees the allegations as an attack on Fifa by the British press. Our decision is to try and concentrate in the years ahead on hosting Uefa tournaments."
Dyke was referring to allegations of corruption over the awarding of the 2022 tournament to Qatar. Sepp Blatter said before the Brazil World Cup Finals that the British press were motivated by racism.
"We've seen what the British press has published," he said in June, referring to major investigations by the Sunday Times. "I don't know what the reasoning is behind this but we must maintain unity. They want to destroy, not the game, but they want to destroy the institution, because our institution is strong, and is so strong we are sure they will not destroy it."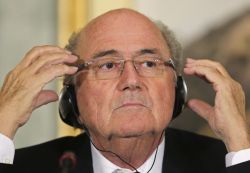 Dyke said he was astonished at what he witnessed at his first Fifa congress in Sao Paulo. "It was like something out of North Korea. It was all 'Hail to the leader'. The British aren't like that, quite the opposite really."
Now Dyke believes the relations between the FA and Fifa are so poisonous there is no point even attempting to mount another bid for a World Cup Finals. That means if Russia are stripped of the tournament England will not step in as a replacement.
Dyke said it was too soon to decide if Russia should be stripped of the 2018 tournament after being suspected of involvement in the shooting down of Malaysian Airlines MH17 on 17 July with the loss of all 298 on board. Labour's shadow health minister Andy Burnham is one of those who are calling for Fifa to rethink whether Russia should remain hosts.
"I think it has to be looked at in longer terms than a week or two," said Dyke. "We wouldn't have a view yet. I think we have to wait and see how things play out."
Dyke also had kind words for England manager Roy Hodgson after what has been called England's worst-ever showing at a major tournament. Hodgson, said Dyke, did "quite a good job." Dyke had been criticised when England's draw was announced for pretending to slit his throat.