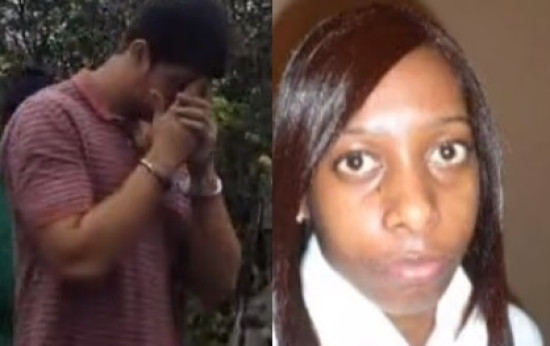 A British man has been charged with murdering his wife after her body was discovered in a shallow grave on the Caribbean island of Grenada.
Alexander Clack, 32, is accused of strangling his wife Nixiann Downes-Clack to death.
Downes-Clack, 27, died as a result of blunt force trauma and asphyxiation by strangulation, according to the post-mortem.
Clack is being held on a charge of non-capital murder, meaning he will not be given the death penalty if convicted.
Downes-Clack's body was found four days after relatives reported her missing.
Police said she was found after the 32-year-old led investigators to her body in the village of Mont Moritz, just north of the capital, St George's.
Delma Thomas, Grenada's minister of social development, housing and gender affairs, said Downes-Clack is suspected to have been the victim of "domestic abuse and gender violence".
A teenage girl who was detained at the same time as Clack has since been released from custody.
Clack is originally from London but moved to Grenada. The pair are said to have a two-year-old daughter together and were married for six years.
A Foreign Office spokesperson said: "We were informed of the arrest of a British national on June 20 in Grenada. We are providing consular assistance."