The firefighters who responded to the fire at Grenfell Tower last Tuesday (13 June) initially extinguished just a blazing fridge without realising that the flames had spread to the exterior of the building, according to BBC Panorama.
Some 79 people, many of them children, are believed to be missing or dead as a result of the Grenfell Tower inferno.
The blaze is understood to have started when a fridge in a 4th floor flat developed an electrical fault.
It has now been claimed that this initial incident was dealt with by firefighters who were oblivious to the nightmare chain of events underway.
They even assured residents that the fire was out and were leaving Grenfell when the flames began jumping up the side of the building.
Dave Green, national officer of the Fire Brigades Union, told the BBC: "Clearly it was a hot night and if the fire was fairly close to an open window then potentially the flames could have got outside – if there were net curtains, something like that, it could have got up.
"Then the cladding might well have been smouldering. As a firefighter you wouldn't have thought to look outside. We would assume that the outside of the building would not be compromised."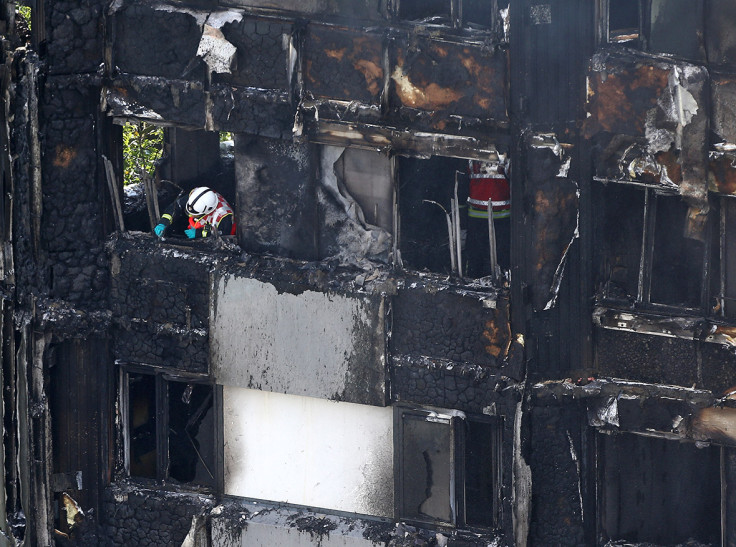 Green said that a 1970s block such as Grenfell would have been built with a non-flammable concrete exterior, adding weight to the theory that recently-added cladding may have been responsible for allowing the flames to engulf the entire building.
The Panorama broadcast also claimed that four ministers from the Department for Communities and Local Government were warned UK fire regulations were putting tower block residents at risk
In 2013, the government promised a review of fire regulations, but it has not yet come to fruition.