Shocking details of the moment Princess Diana confronted Camilla Parker Bowles about her affair with Prince Charles have been revealed.
The late princess's blow-by-blow account of the night she took Camilla to one side at a high society party has lay dormant on a secret tape recording – until now.
The clash happened in 1989, eight years into Diana and Charles's doomed royal marriage, and shortly after the future King of England had rekindled his affair with Camilla.
Diana told journalist Andrew Morton about the night she realised enough was enough, during an emotional interview in 1991.
Morton's recording of the confession has now been released, word for word, in the Daily Mail.
"Nobody expected me to turn up [at the party], but a voice inside me said: 'Go for the hell of it.' So I psyched myself up something awful," Diana remembered.
After dinner, the guests had moved upstairs when Diana noticed that Charles and Camilla were absent. She demanded to know where her husband was – and the other guests told her not to go downstairs.
But the People's Princess would not be deterred: "I'm just going to find my husband," she said. "I would like to see him."
She went downstairs to find Charles, Camilla and another man chatting. She told Morton:
I'll be up in a minute,' and they shot upstairs like chickens with no heads, and I could feel upstairs all hell breaking loose. 'What's she going to do?'
"I said to Camilla: 'Would you like to sit down?' So we sat down, and I was utterly terrified of her, and I said: 'Camilla, I would just like you to know that I know exactly what is going on.'
"She said: 'I don't know what you're talking about!'
"And I said: 'I know what's going on between you and Charles, and I just want you to know that.'
"And she said: 'Oh, it's not a cloak-and-dagger situation.'
"I said: 'I think it is.'
"I wasn't as strong as I'd have liked, but at least I got the conversation going.
"She told me: 'You never let him see the children when he's up in Scotland.'
"I told her: 'Camilla, the children are either at Highgrove or in London.' That's Charles's biggest fault: he never sees the children. But I never take them away.
"The other day, for instance, William said: 'Papa, will you play with us?' 'Oh, I don't know if I have time.' Always happens. So, he can't gripe about that.
"Anyway, going back to Camilla. She said to me: 'You've got everything you ever wanted. You've got all the men in the world falling in love with you, and you've got two beautiful children. What more could you want?'
"So I said: 'I want my husband.'
"Someone came down to relieve us, obviously. 'For God's sake, go down there, they're having a fight.' It wasn't a fight — calm, deathly calm.
"I said to Camilla: 'I'm sorry I'm in the way. It must be hell for both of you, but I do know what is going on. Don't treat me like an idiot.' So I went upstairs and people began to disperse."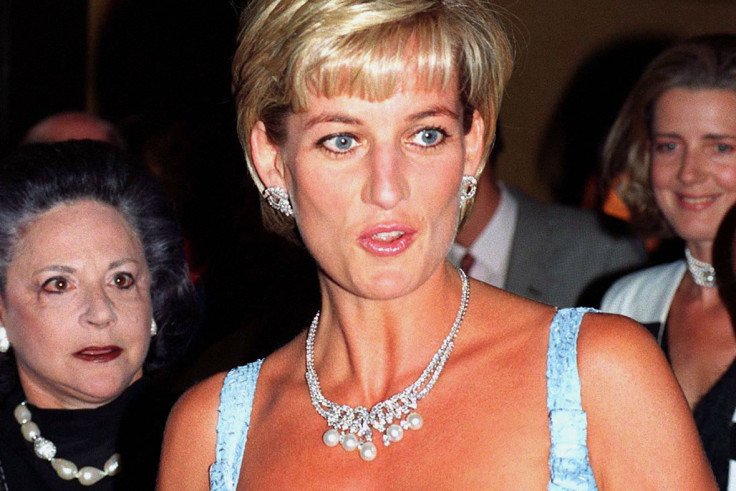 The so-called 'Diana Tapes' have unleashed a string of explosive stories about the Queen of Hearts' struggles during her life.
Other revelations include:
---
To mark the 20th anniversary of the late Princess's death on 31 August, Andrew Morton's book, 'Diana My True Story', is being republished, along with the unedited transcripts of the interviews.