Grieving families could have to wait up to four months before victims of the Grenfell Tower fire are identified, police have said.
At least 80 people are thought to have died in the 14 June blaze, but that number could rise. So far, just 32 have been formally identified.
Sgt Alistair Hutchins has asked for patience as his disaster victim identification (DVI) teams sift through tons of debris in the 24-storey west London high-rise.
Split into four to six teams, they work for three-hour stints at a time while wearing protective clothing and respiratory equipment to shield against asbestos in the building.
Video footage released by the Met Police shows DVI team members having to catch their breath as they walk up the flights of stairs in the charred building to reach flats.
Sgt Hutchins acknowledged that families are frustrated about the lack of information on their missing love ones, but told Sky News: "All I say is please be patient. We are doing our utmost best for you and we are working as hard as we can. My teams can't work any harder, but we are trying our very best to get your loved ones back."
Detailing the painstaking work involved to sift through the debris, he added: "We're looking at a fingertip search of all flats on all floors. That will involve officers on their hands and knees using small trowels and shovels."
He said officers use 6mm sieves to pick up small bone or teeth fragments, or any other identifiable part of a human body.
The recovered material is then packaged up and labelled with the flat number before investigators then move on to the next apartment.
Sgt Hutchins and a colleague were the first officers from the DVI unit to enter the tower just hours after the fire ripped through the building. He described the intensity of the smoke and heat around them, with hot water pouring down the stairs "like a waterfall".
He described how he has never "had an incident on this scale. The pressure it puts on you emotionally is huge."
"It's difficult. It's probably the worst incident that I have ever dealt with and I have been doing DVI for 18 years. I have dealt with many incidents and I have never come across one harder both emotionally, physically and challenging."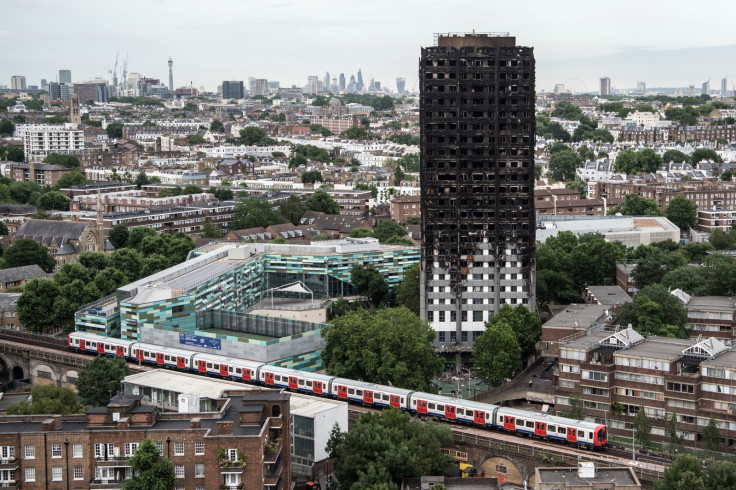 The Met Police said of the 350 people who were living in Grenfell Tower when the tragedy struck, 255 escaped.
Commander Stuart Cundy, heading the investigation, said they also know that 14 people were not in the tower block on the night of the fire, leaving about 80 people who they believe died in the blaze.
He said: "Work in Grenfell Tower continues, seven days a week. Specialist officers, supported by expert anthropologists, have started a search by hand of the devastation left behind by the fire.
"This will involve us meticulously going through about 15.5 tonnes of debris on each floor to find those human remains that are still within the debris inside Grenfell Tower.
"We will use all the information we have, especially what we have been told by survivors and families, to prioritise our search where we believe we may find more human remains. This will take us many months, but we will search each and every flat.
"We are absolutely determined to do all we can as quickly as we can to return all those who are in Grenfell Tower to their loved ones. However, as I've said before such is the devastation caused by the fire it may be that tragically we cannot find or identify all those who lost their lives."
He added: "We have spoken to at least one person who lived in 106 of the 129 flats within Grenfell Tower and based on what those people have told us we know that 18 people from those flats are dead or missing and sadly, must be presumed dead.
"Tragically, there are still 23 flats where despite our investigative efforts we have been unable to trace or speak to anyone who was in those properties on the night. We assume that sadly no one from any of those flats survived. Until our search operation is complete, I cannot say with any certainty how many people may have been in those flats, as occupiers or visitors, that night."
An inquiry led by retired judge Sir Martin Moore-Bick has been set up to investigate the circumstances surrounding the fire.