The head of the inquiry into the Grenfell Tower fire was heckled at his first meeting with survivors and residents, as he was accused of repeating the failures of the Hillsborough disaster investigation.
Sir Martin Moore-Bick addressed a frustrated group of residents on Thursday evening (6 July) as he sought to reassure them he would look into the tragedy to the "very best of my ability".
But some of those attending feared the inquiry into the 14 June fire – which left at least 80 dead – was too narrow in scope and wouldn't lead to any arrests.
A video of the almost three-hour meeting, held in a north Kensington community centre overlooked by the burnt-out west London tower, showed Sir Martin being interrupted as he told survivors: "I can't do more than to assure you that I know what it is to be impartial.
"I've been a judge for 20 years and I give you my word that I will look into this matter to the very best of my ability and find the facts as I see them from the evidence.
"That's my job, that's my training and that's what I intend to do."
Dismissing shouts from a resident that he'd been hired by the government "to do a hatchet job" in his report, Sir Martin went on to say: "If I can't satisfy you because you some preconception about me as a person, that's up to you."
A man in the audience then interrupted and told the retired judge: "You're gonna do a Taylor report like for Hillsborough, which was very technical but didn't deal with the wider issues, and it took 30 years for people to be arrested."
The Taylor Report was the culmination of another judge-led inquiry into the 1989 Hillsborough disaster that led to 96 deaths. It was only last week – almost three decades later – that criminal charges were brought against those accused of being responsible for the tragedy.
Sir Martin, who was invited to the meeting by the Lancaster West residents' association, responded by saying he was eager to hear from residents what the terms of reference for the inquiry should be.
Concerns about evacuation procedures and the condition of the 24-storey block were among questions posed in the meeting.
There were also frustrations over the parliamentary timetable and MPs' holidays, which meant parliament must receive notice before the summer recess on 20 July before evidence can be taken for the inquiry.
Joe Delaney, of the Grenfell Action Group, told BBC Radio 5 Live that Sir Martin "wasn't jeered or booed. It was more scepticism. You could hear people sighing and tutting."
Saying the retired judge "lost the room", he added: "It got a bit loud before the end. The man couldn't even control the crowd and hold them. I have heard public speakers who can shut up a stadium full of thousands of people. This man couldn't hold a room with 200 or so people."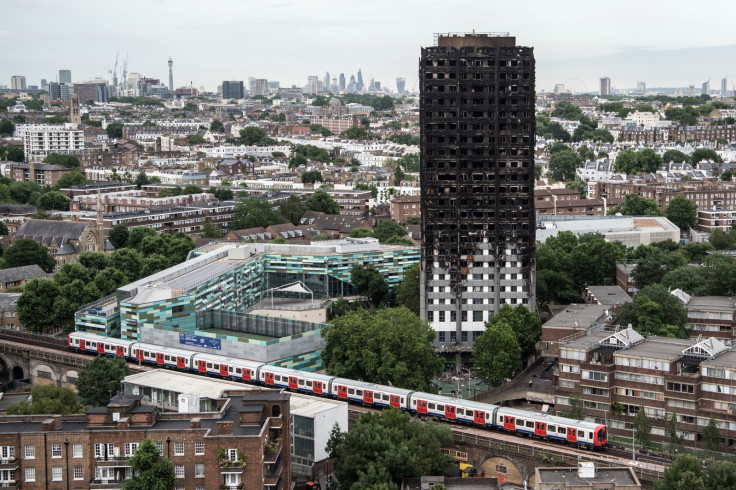 Afterwards, local resident Melvyn Akins, 30, who was brought up in the area, said there was "frustration, anger and confusion" in the meeting and people were left with "a lot more questions" about their futures.
He told Press Association: "It is going to be an uphill struggle. People feel abandoned. Now you have got somebody coming in [Sir Martin] and saying 'I am going to look into it all thoroughly' and it is not good enough.
"People firmly believe that arrests should be made as a result of the outcome of all of this. If arrests are not made, people are going to feel justice may not be being done."
Resident Jacqui Haynes said she was more angry and frustrated after the meeting.
She said of Sir Martin: "He is trying to rush us so they can give us this document where the devil is in the detail and we will have one week to deal with it.
"Us residents who don't have their expertise, who don't have their professionalism and resources have had to fight... They are relying on us giving up, being tired and becoming overwhelmed."
Andrea Newton, the vice-chair of Lancaster West residents' association, told the Guardian afterwards: "We are calling on Theresa May to allow three further weeks for residents to make submissions on the terms of reference.
"We are not in a position to go on holiday. We are still grieving and need time to organise."
Saying Sir Martin had listened to residents, she added: "I don't care which judge presides over the inquiry but they need to give us longer to [make submissions in the terms of reference]."
An official start date for the inquiry has yet to be set.