'Grim Sleeper' Lonnie Franklin never took a murder 'nap' and likely killed at least 25 say police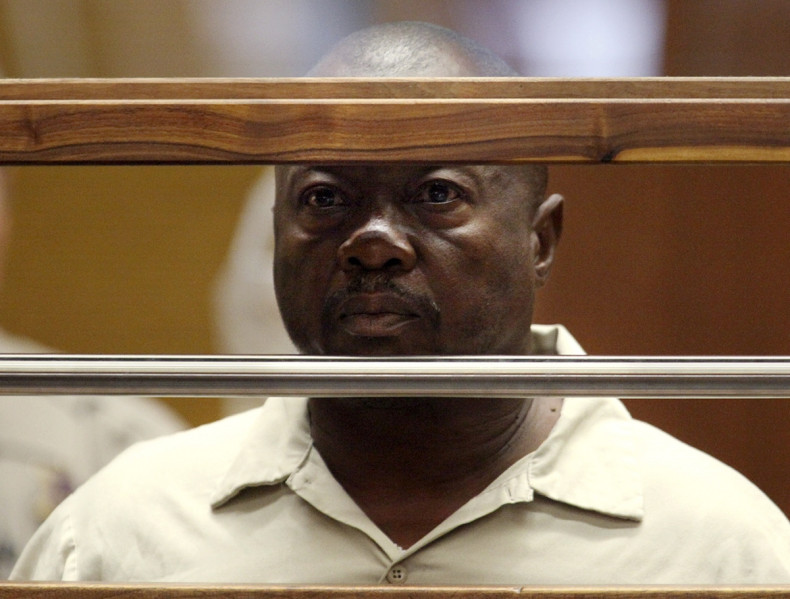 The California serial killer convicted of murdering 9 women and a teenage girl never really took the hiatus from homicide that earned him the tag 'The Grim Sleeper', according to officials. Lonnie David Franklin Jr. was dubbed the nickname because of a supposed gap of 14 years between a string of murders in the 1980s and a second group of homicides that followed from 2002.
"I don't think he stopped killing," Los Angeles Detective Daryn Dupree told the Los Angeles Times.
Investigators believe Franklin, a former sanitation worker, responsible for at least 25 murders, including 11 that occurred during the time frame that police initially believed was a "dormant" period for Franklin Jr.
The additional murders were connected to Franklin, 63, after he was charged with the other homicides, but prosecutors are worrying that adding on to the charges would only delay his conviction and would not increase the potential penalty against him. The other victims' families backed the decision not to prosecute the other cases, the LA Times also reports.
Now that Franklin has been convicted of 10 murders — and an attempted murder— his trial is now set to move into the penalty phase, in which the jury will determine whether to sentence him to the death penalty or a custodial sentence that will mean life in prison.
Authorities will use the penalty phase to present evidence of at least five additional murders to nudge the jury into a death sentence against California's most prolific serial killer. Families of the victims will also testify about their loss.
All of Franklin's victims were poor and black and most were young. They were all raped, shot in the chest and discarded in alleyways or dumpsters near the South Los Angeles home of the one-time garbage truck driver. It wasn't until 2009 that investigators were able to use DNA evidence to finally track down Franklin, employing lab technology that was not available when the murders were committed.
Franklin's final death toll will likely never be known. Detectives found more than 1,000 photos and hundreds of hours of video in Franklin's house featuring women, many nude and in sexually suggestive poses, with several apparently appearing to be unconscious. Many of the women have never been identified or located.