Notorious Mexican drug lord Joaquin "El Chapo" Guzman has been transferred to a new prison in Ciudad Juarez, situated south of the US-Mexico border in the state of Chihuahua. The convicted drug kingpin, who has twice managed to escape from Mexican prisons in the past, was moved from a maximum-security facility outside of Mexico City to another maximum-security prison in Juarez late at night, Mexican officials confirmed on Saturday (7 May).
According to The Los Angles Times, the move - which involved transportation by helicopter and airplane - has sparked rumours that El Chapo was either transferred due to security concerns, or ahead of a possible extradition to the US, where he faces charges. However, Mexican authorities have clarified that the move was a routine transfer to allow for security upgrades at the Altiplano facility where he had been held.
Guzman's attorney, Juan Pablo Badillo, confirmed that his client was moved on Saturday (7 May) to Federal Social Re-adaptation Centre No. 9, but said he was unsure why the move had taken place, according to a report by Reuters.
Officials said the transfer was also part of an ongoing policy of rotating inmates for a security precaution. Meanwhile, Chihuahua state Governor Cesar Duarte said conditions at El Chapo's new home is more secure than the Altiplano prison.
"There is no risk of an escape," from the Juarez facility, Duarte told reporters during a news conference. Another of Guzman's attorneys, Jose Refugio Rodriguez, told Mexican newspaper Milenio that the move is unlikely related to his client's prospective extradition to the US. "I don't see that they transfer has anything to do with the extradition," Rodriguez said.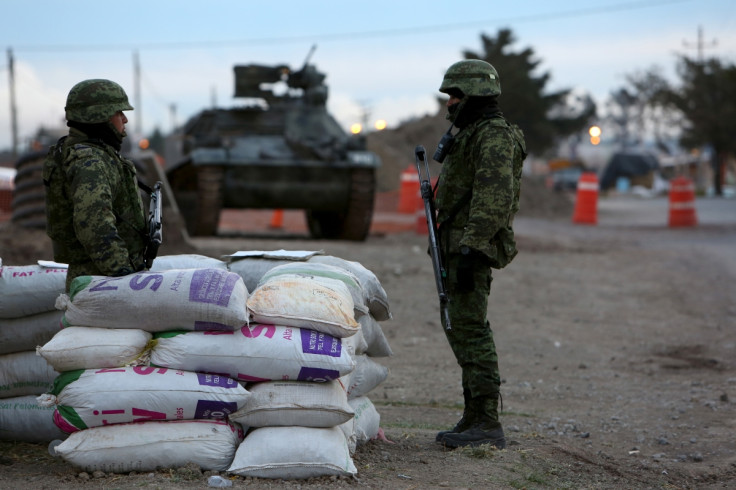 According to Milenio, members of the Partido Acción Nacional (PAN) and Partido de la Revolución Democrática (PRD) political parties have called for Guzman to be extradited to the US immediately due to the weaknesses of the Mexican penitentiary system.
"The federal government does not have the ability to administer the justice that Mexicans are demanding... it seems that the situation calls for justice to be administered in the neighbouring country, in order to ensure that there are sanctions that the law establishes," said PAN Speaker Jorge Lopez Martin.
El Chapo, the infamous leader of the powerful Sinaloa drug cartel, had previously pulled off two spectacular escapes from prison. He previously escaped from a high-security prison after reportedly bribing prison staff in January 2001 but the most recent breakout occurred on 11 July, 2015, when the inmate escaped through a mile-long tunnel dug from under his cell shower. He was finally recaptured earlier in January 2016.