After politically endorsing Jeremy Corbyn on Twitter, JME is now making the Labour Party leader earn his vote.
The 32-year-old grime MC and younger brother of Skepta has posed some questions to the MP during a meeting in a hipster cafe.
In the video for i-D, the unlikely duo discuss a range of issues, such as culture funding, housing and education, and Corbyn admits that "political change doesn't always come from politicians, does it?"
At one point JME, who is behind a campaign to encourage young people to vote, asks what would "a young Kevin in Edmonton" notice, that he would actually realise would affect him directly if Labour" won.
Faced with the question of why many of his detractors were from his own party, the Labour leader blamed a change in the electoral system. "Party members and supporters can vote for the leader, not the MPs.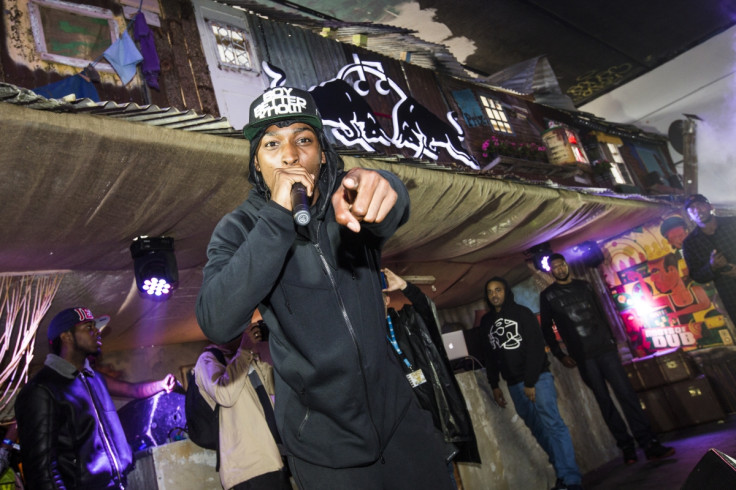 Impressed by Corbyn's policies, the musician confirmed that, while he had always steered clear of politics, he would be heading to the polls on 8 June to confirm his political allegiance at Theresa May's snap election.
"I've never voted before, ever, ever. I've grown up, like, making the best of what I've got and being optimistic about what I've got," JME said.
"People like me, who have never voted, we feel like we have to make the best of that situation. We feel like whoever wins doesn't have our best interest at heart anyway.
Back in April JME, real name Jamie Adenuga appeared to be gunning for a job with Corbyn's campaign team after giving his 700k followers a comprehensive guide to voting for the Labour leader. He tweeted on 27 April: "If you want to vote Corbyn. Step 1: Register. Step 2. Vote Corbyn. Step 3. Press Up, X, Y, B A. Step 4: Press start."
Corbyn also has the likes of Stormzy, Akala and Novelist in his corner.