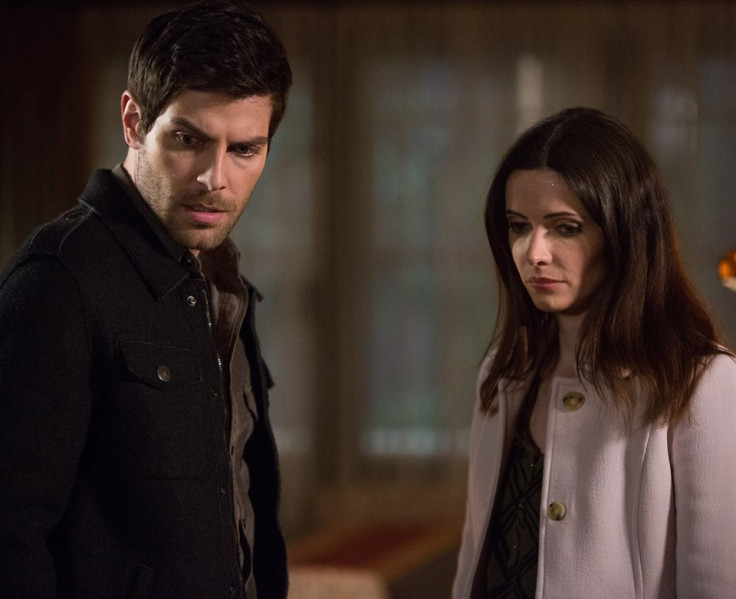 Although Nick Burkhardt and Juliette Silverton/Eve's relationship may not have gotten their happily ever after on the NBC show Grimm, actors David Giuntoli and Bitsie Tulloch are making a fairytale of their own.
The Grimm stars Giuntoli and Tulloch are engaged and are planning to walk down the aisle sometime in the near future. Tulloch – who plays Juliette/Eve – showcased her diamond engagement ring at San Diego Comic-Con 2016.
Confirming the news, the actress told Entertainment Tonight, "We did decide that Comic-Con...I was going to wear the ring out in public for the first time." The couple revealed that they actually got engaged in April and Giuntoli added, "We've just been quietly enjoying it."
Tulloch also gushed about her ring and shared, "It's over a hundred years old. The diamond is from the 1890s, and the setting is from 1915, which is the year my grandfather was born." Following this Giuntoli joked, "I had to dig it out of the grave, it's fine..."
The actor also touched on the topic of their on-screen characters, Nick and Juliette, who started off as a couple in season 1, but the show's theme quickly caught on to them. In season 5, Juliette had become Eve, a deadly assassin, and Nick is currently in a complicated relationship with the mother of his child, Adalind Shade.
Giuntoli said, "My little joke was because we were boyfriend and girlfriend on the show, everything in the marriage will be a tax write-off."
Tulloch also posted a picture of herself hugging her fiancee, and flaunting her ring during SDCC on Instagram. She wrote, "Happy and Sleepy at the@Entertainmentweekly #comiccon photo shoot."
The NBC show follows the life of homicide detective Nick, who discovers he is a descendant of hunters and fights supernatural forces. Season 6 will feature 13 episodes, which will premiere in October 2016.