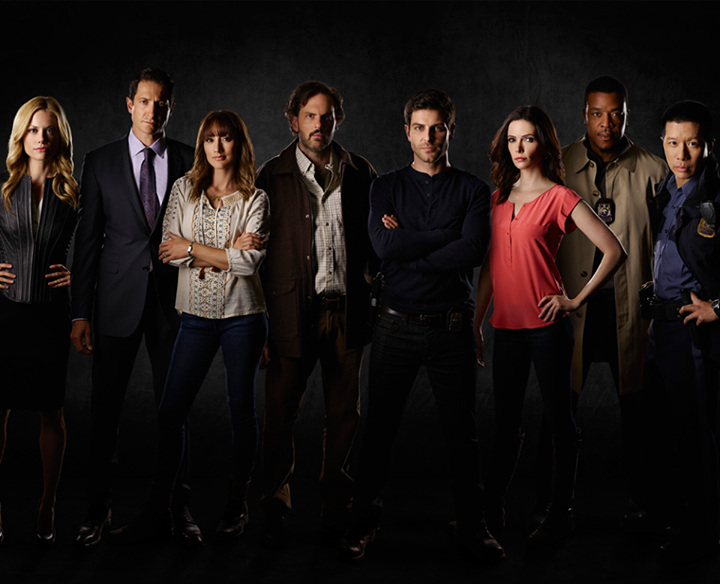 Grimm season 4 returns with its midseason premiere episode on 16 January, 2015 on NBC.
The ninth episode is titled Wesenrein, where Nick will go on a mad hunt for Monroe.
The official synopsis of the episode reads as follows:
The midseason finale episode had left viewers stunned with shocking revelations, including Sergeant Wu (Reggie Lee) learning about Wesen and having a hard time dealing with the news.
Monroe has been kidnapped by some dangerous Wesens, and going by the promos, he seems to be in a lot of trouble.
Another, jaw-dropping moment in the episode was Juliette (Bitsie Tulloch) changing into a Hexenbiest just like Adalind (Claire Coffee).
Bitsie Tulloch had said that she is will hide her Hexenbiest problem from Nick for as long as she can.
Tulloch told Zap2it: "Becoming a Hexenbiest is the last thing in the world she (Juliette) wants. It's hard enough for her being as involved as she is with the Grimm stuff."
"She's the kind of Wesen, or witch rather, that her boyfriend's fate is to kill them, so that's kind of scary and she's obviously going to try to hide it from him while she figures out how to correct it. She's obviously going to try to desperately get back to normal," she added.
Meanwhile, a new promo released by NBC shows Monroe in a difficult situation.
The promo says: "Can he (Nick) save Monroe, before he pays the ultimate price." And then cuts to the bloodied face of Monroe shouting, "No".
Also, a new report in TVLine suggests that Adalind and Viktor will go on the hunt for little Diana, her Hexenbaby, in the Pacific Northwest.
David Giuntoli, who plays Nick in the hit show, dished that the child, has been hidden "somewhere in Central or Eastern Europe".