Grimm season 4 is returning to NBC on Friday, 24 October, with a lot more drama this season.
Season four will find Adalind and the Royals searching for her missing daughter, who is safe with Nick's mother. But according to reports they will have some competition as they search for her missing daughter.
The upcoming season will feature a "new character who will enter the fray who also really wants to find that baby", series co-creator David Greenwalt told TVLine.
Season three of the supernatural series ended with Nick (David Giuntoli) losing his Grimm powers and Monroe and Rosalee's finally getting married, in the midst of all the drama.
"There's too much going on!" executive producer James Kouf told TV Line.
Nick and Juliette will struggle with whether they want Nick to be re-Grimmed, with "Nick's saying, 'Maybe our life would be better,' and Juliette's definitely saying, 'Let's take some time and figure this out'."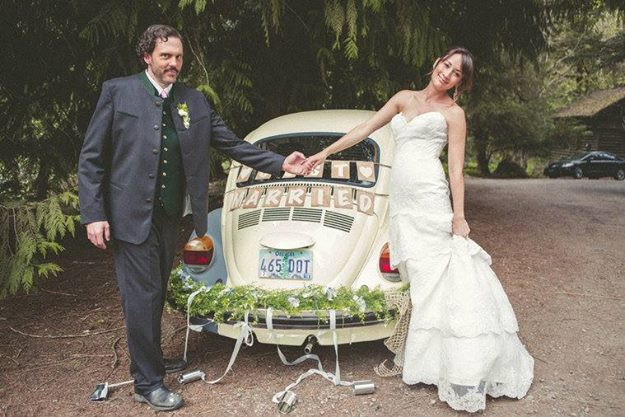 The producer also teased that "very bad things" will happen to newlyweds Monroe and Rosalee in the first half of the season.
"There are forces out there, a kind of Wesen Klu Klux Klan, that do not like this kind of intermarriage," the executive producer said.
And though Adalind thinks the royals have her baby, while we know the child is really with Nick's mom, "She's got a rude awakening coming," Greenwalt previewed.
In the last season Sean Reard was badly injured in a fight, was seen nearing death. "There's nothing, it turns out, that medical science can really do for him," Greenwalt added.