'Gross': Trump taunted after ex-campaign manager reveals his weird junk food habits, screaming fits
The book titled Let Trump be Trump is co-authored by former campaign manager Corey Lewandowski and deputy campaign manager David Bossie.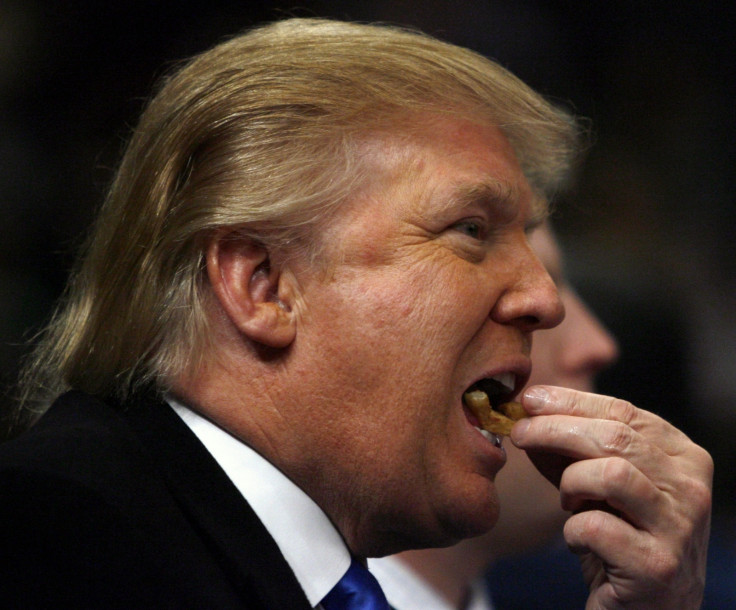 US President Donald Trump is yet again being mercilessly taunted on Twitter after an upcoming book revealed some of his alarming eating habits and expletive-laden,"face-ripping" screaming fits. The book titled Let Trump be Trump is co-authored by former campaign manager Corey Lewandowski and deputy campaign manager David Bossie, and details life on the campaign trail with Trump.
Lewandowski was fired as Trump's campaign manager in June 2016.
Some eye-opening anecdotes and details about the president's behaviour, however, have already captivated social media, particularly those involving his diet.
According to the Washington Post, which obtained an early copy of the book, the president's preferred order at McDonald's during campaign stops included two Big Macs, two Filet-O-Fishes and a chocolate milkshake.
As per McDonald's nutritional data, his order amounts to a whopping 2,420 calories, 112g of fat and 3,470mg of salt.
His meals on board the presidential campaign plane also featured a range of fast food, the authors said.
"On Trump Force One there were four major food groups: McDonald's, Kentucky Fried Chicken, pizza and Diet Coke," the authors write. Cupboards on board would also be stacked with Vienna Fingers, potato chips, pretzels and packets of Oreos because "Trump, a renowned germaphobe, would not eat from a previously opened package".
The book also highlights Trump's fierce temper and screaming tirades, particularly towards staffers.
"Sooner or later, everybody who works for Donald Trump will see a side of him that makes you wonder why you took a job with him in the first place," the authors write, according to the Post."His wrath is never intended as any personal offence, but sometimes it can be hard not to take it that way. The mode that he switches into when things aren't going his way can feel like an all-out assault; it'd break most hardened men and women into little pieces."
In one incident, White House communications director Hope Hicks reportedly steamed the president's suits on the campaign trail while he was still wearing them.
Trump would reportedly yell at Hicks, who would bring a steamer on Trump's campaign plane, to "get the machine!"
"Hope would take out the steamer and start steaming Mr Trump's suit, while he was wearing it! She'd steam the jacket first and then sit in a chair in front of him and steam his pants," the authors write.
When she forgot the machine on one occasion, Trump reportedly yelled furiously: "G--dammit, Hope! How the hell could you forget the machine?"
"It was a mistake she would never make again," the authors write.
Naturally, Twitter was quick to pick the book's excerpts apart and viciously taunt the president, specifically over his well-known penchant for fast food.
"During the campaign Trump would order two Big Macs, two Fillet-O-Fish, & a chocolate malt. Wow. My arteries are clogging just reading about his diet," one Twitter user wrote.
"'Chocolate malted'? What is this, 1945?," another questioned.
"Perhaps Flynn isn't his biggest problem," one user chimed. "Trump eats like a four year old," another said.
Some focused on other excerpts of the book including his loud and vocal approach towards staffers, music habits and comments on the GOP.
"Screaming at those around you is what an insecure man does when he knows he can't handle the pressure of the situation he's in. He is a man with ZERO self-discipline," one Twitter user wrote.
"Part of the reason that there are so many oddballs, freaks & weirdos around Trump is that few normal people with options in life would put up with this dysfunctional abuse," American writer and political consultant Stuart Stevens tweeted.
Many said the revelations about Trump's behaviour were not surprising.
"What a flipping sh*t show," one person tweeted.