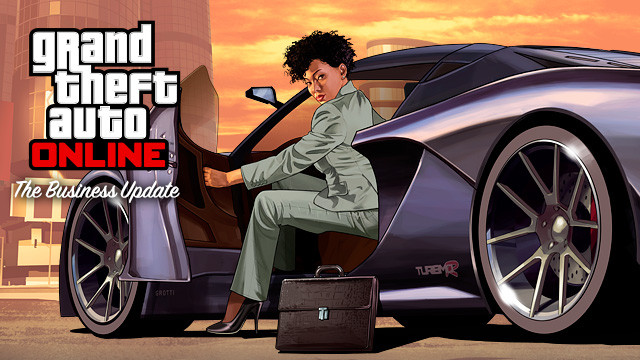 Rockstar has just announced that GTA Online will be getting a business-themed pack on March 4. Apart from this, it would be providing details about the upcoming Business Update Event Weekend.
Specifications "on future updates including Online Heists, the Capture Creator update, new Assassination and Flight School missions for Story Mode and much more..." will be revealed.
The new content will be available to players on the Xbox 360 and PS3. It happens to be the latest content pack since the Valentine's Day Massacre, which came out earlier this month.
Even though it isn't confirmed yet, there is speculation that as with the Valentine's Day pack, these deals will be available only for a limited time. But if you purchase them now, they are yours to keep.
What Will it Contain?
Weapons
"Swing by Ammu-Nation to pick up two new weapons, the Heavy Pistol and Special Carbine, which both offer some serious firepower."
Vehicles
'Thrill-seekers and weekend warriors can hop in any of three all-new, blazing fast sports cars: the Albany Alpha, Dinka Jester and Grotti Turismo R... or take to the skies in the new Vestra airplane.'
Clothing
"Dress for success with formal and business casual attire options like new suit jackets, slacks, glasses, heels and blouses, or don new all-business hairstyles and currency themed tattoos. There's also a collection of new masks, perfect for disguising yourself during the next hostile takeover."