Neil Heywood Killer Gu Kailai Turns Jinan Court Fire on Husband Bo Xilai
Chongqing's former Communist party boss fights back against corruption allegations made by wife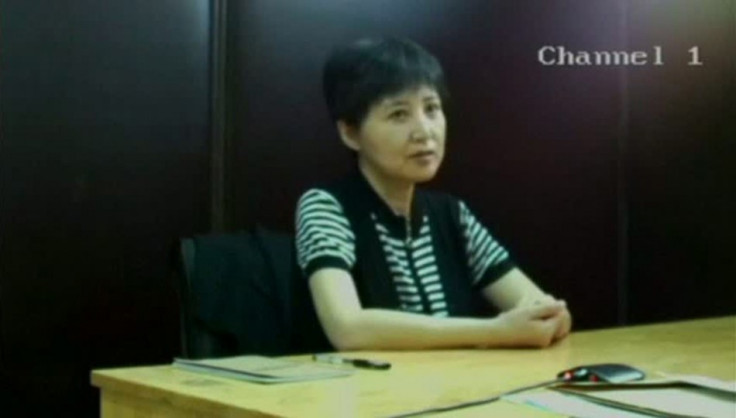 Chinese prosecutors have shown footage of the wife of disgraced politician Bo Xilai giving incriminating evidence against him after he put up a fierce defence at the opening hearing of his trial for corruption, embezzlement and abuse of power.
In the video testimony, Gu Kailai, who is serving a suspended death sentence for the murder of British businessman Neil Heywood, told the court about the lavish gifts of international air tickets, cars and expensive seafood showered on the couple by a local businessman. Bo, 64, is accused of receiving millions of dollars in bribes from the same individual.
The once powerful Communist Party chief in the southwestern city of Chongqing is accused of receiving $3.5m (£2.2m) in bribes from two businessmen, Tang Xiaolin and Xu Ming; embezzling 5m yuan (£500,000) from a government project and trying help his wife cover up Heywood's death by poisoning.
Gu, 54, told the court that Xu treated the once powerful couple to ultra-expensive seafood delicacies such as Dalian abalone, when Bo served as mayor before being he was appointed Chongqing chief.
"Xu Ming is our old, long-time friend," Gu, once a prominent lawyer, said. "We had a very good impression of him and believed he was honest and kind, so we trusted him a lot.
"When we needed to book a flight, family members knew to ask from Xu Ming," she said.
Asked repeatedly if Bo knew it was Xu paying for the gifts Gu said she "should have told him".
"It is the type of thing he should have known,'' Gu said.
Gu refused to say whether a $3.3m villa in Cannes was also paid for by Xu, maintaining that she had already addressed the issue in a written testimony.
The French villa is at the very core of China's biggest political scandal in decades.
Patrick Devillers, a French architect, said that Gu and Heywood, who was a business partner and family friend to Bo, had fallen out over the holiday residence.
Months before being murdered Heywood had demanded compensation from Gu for who had sacked him from his well-paid job as manager of the villa.
In November 2011 Gu killed the Briton because he had threatened her son Bo Guagua, according to her written statement.
Bo, who at the first hearing had dismissed Gu's testimony as "laughable", was more forceful on Friday and challenged her mental state.
"Gu Kailai has changed," Bo told the court. "She's gone crazy. She often tells lies. She exposed me when she was not psychologically normal. The people in charge of the case put tremendous pressure on her and asked her to expose me."
Gu has not been seen in public since August 2012. Foreign media are not being allowed to attend the trial, but in an unprecedented move, Jinan Intermediate People's Court is posting updates and relevant testimony on its official microblog.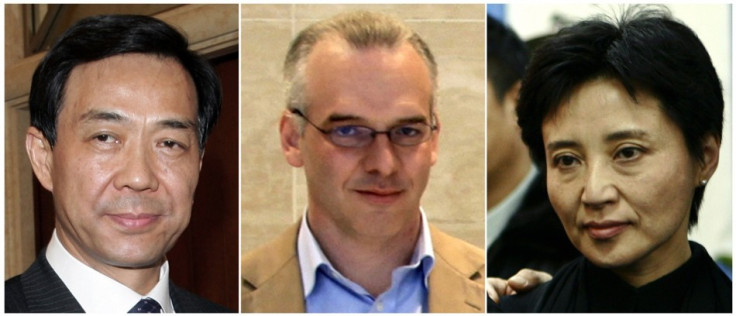 © Copyright IBTimes 2023. All rights reserved.