Guardians Of The Galaxy 2: Actor shares filming update; will Marvel unveil the first trailer at SDCC 2016?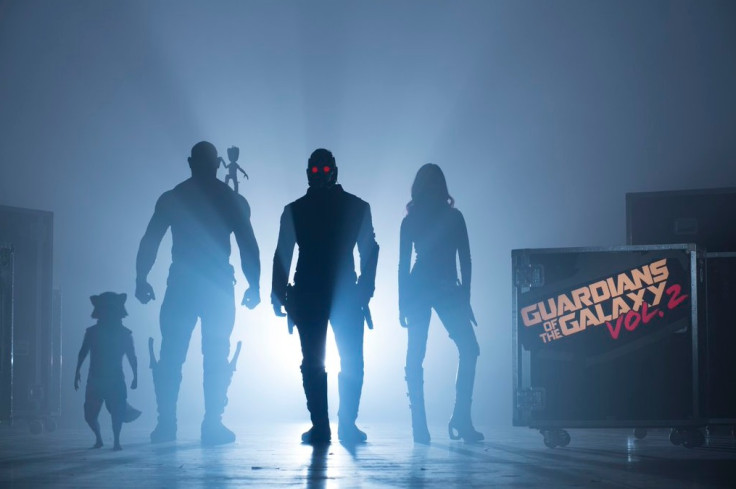 Filming for Guardians Of The Galaxy Vol 2 is nearing the end and actor Dave Bautista, who plays Drax the Destroyer, took to social media to reveal that he has only one day left to wrap up filming for his part in the sequel.
The actor posted an image of himself along with his pets on Facebook and said, "Almost finished filming Guardians of the Galaxy 2 in Atlanta!! One more day to go."
Director James Gunn also revealed via Facebook that Zoe Saldana has wrapped filming for her part. Saldana will reprise her role as Gamora in the Marvel movie. The director thanked the actress for the "wonderful wrap ".
He wrote, "Although we still have a week to go on Guardians of the Galaxy Vol. 2, Zoe Saldana is wrapped and she and Marco Perego Saldana gave me this wonderful wrap gift! Thanks, guys!"
Previously, Gunn teased that he will attend San Diego Comic-con via Twitter. Replying to Scott Derrickson tweet about the Doctor Strange team attending SDCC this year, the director wrote, "Really? You'll be so close. I might have to come see you."
The post almost confirmed that Marvel would have a big presence at SDCC this year. This also led to rumours about the studio unveiling the first look of movies like Doctor Strange and Guardians Of The Galaxy Vol 2 at the fan event.
Moreover, 20th Century Fox has announced that it will skip SDCC 2016 due to piracy concerns, thereby making a great platform for the Marvel Cinematic Universe to launch their Phase Three. Fans are expecting a sneak-peek or at least a first look at Star-Lord/Peter Quill (played by Chris Pratt) and his team of misfits at San Diego Comic-Con, which will take place between 21 and 24 July 2016.
The sequel of the hit Marvel movie is set for release on 5 May 2017.
© Copyright IBTimes 2023. All rights reserved.