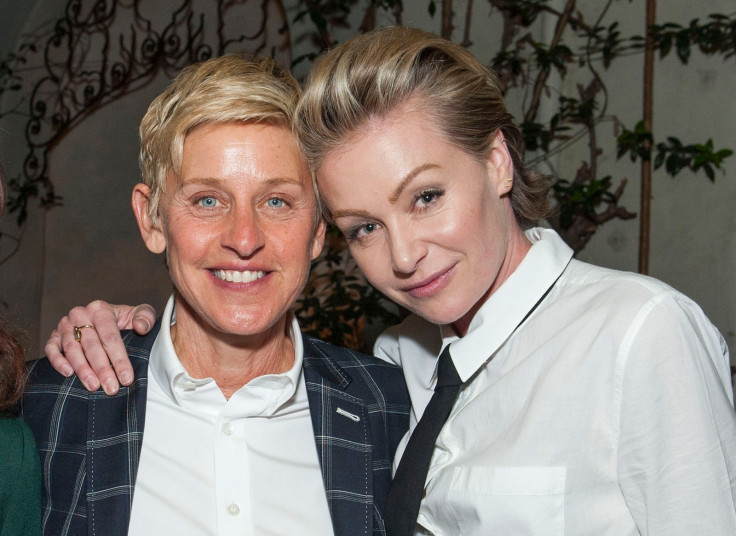 Ellen DeGeneres has some "pretty" choice of words to describe wife Portia de Rossi. The Finding Dory star was asked by ET Online about what kind of fish her wife would be.
DeGeneres replied: "She's the prettiest fish in the ocean — whatever that would be," before adding: "She's the prettiest angelfish you've ever seen." DeGeneres married the Australian-American actress on 16 August 2008.
The 58-year-old actress returns as the voice of the forgetful blue tang fish Dory in the sequel to the 2003 hit movie Finding Nemo.
The talk show host recalled a story wherein Dory's short-term memory loss might come in handy. DeGeneres shared: "I was shooting my HBO special in New York, and I was taking questions from the audience. Someone stood up and I said, 'Yes, sir,' and she goes, 'I'm a ma'am.' And I [was] so embarrassed. Then, she ends up telling me the story of how me coming out saved her life. She starts crying, and it was this beautiful moment."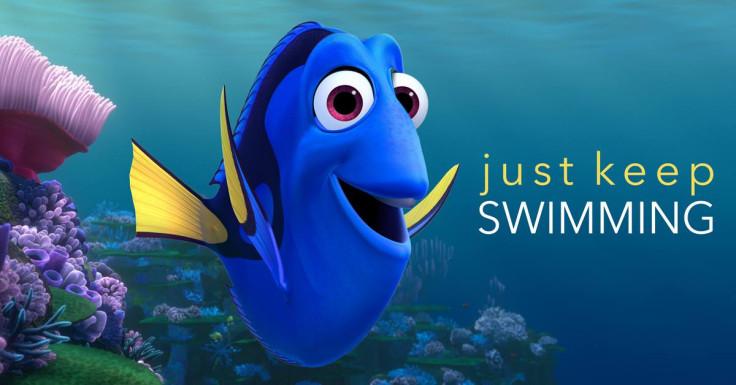 However, the comedian believes that these moments make one a better person."You have to embrace all the moments in life, because they all add to something that makes you a better person," she shared.
DeGeneres's upcoming movie finds Dory living happily in the reef with Marlin (voiced by Albert Brooks) and Nemo (voiced by Hayden Rolence). Here is the full plot details about the movie:
Dory (Ellen DeGeneres) is a wide-eyed, blue tang fish who suffers from memory loss every 10 seconds or so. The one thing she can remember is that she somehow became separated from her parents as a child. With help from her friends Nemo and Marlin, Dory embarks on an epic adventure to find them. Her journey brings her to the Marine Life Institute, a conservatory that houses diverse ocean species. Dory now knows that her family reunion will only happen if she can save mom and dad from captivity.
Finding Dory is set for release on 17 June in the US.