After the enormous success of Guardians of the Galaxy three years ago Marvel Studios gave writer and director James Gunn free rein to make a bigger and sequel that leaned into everything that worked so well about the original.
This meant more larger than life characters and more classic 70s and 80s pop music for Guardians of the Galaxy Vol 2, with a soundtrack that includes ELO's Mr Blue Sky, Fleetwood Mac's The Chain and a brand new disco-inspired song called Guardians Inferno.
Written by Gunn and soundtrack composer Tyler Bates, the song played over the film's credits and, memorably, includes vocals from 80s pop culture iconDavid Hasselhoff, who also enjoys a cameo in the film.
Now there's a music video (embedded below).
Ahead of the release of Guardians of the Galaxy Vol 2, Gunn has directed a video for the song featuring The Hoff and stars from the film including Zoe Saldana (who plays Gamora) playing a French horn and Dave Bautista (Drax) on guitar.
The video also features Gunn himself, Pom Klementieff who plays Mantis, Karen Gillan who plays Nebula, Michael Rooker who plays Yondu and Gunn's brother Sean, who plays Kraglin and does the on-set motion capture for Rocket.
Marvel legend Stan Lee pops up of course, and at the end of the video, leading man Chris Pratt, who plays Star-Lord, unmasks himself as the dancing robot.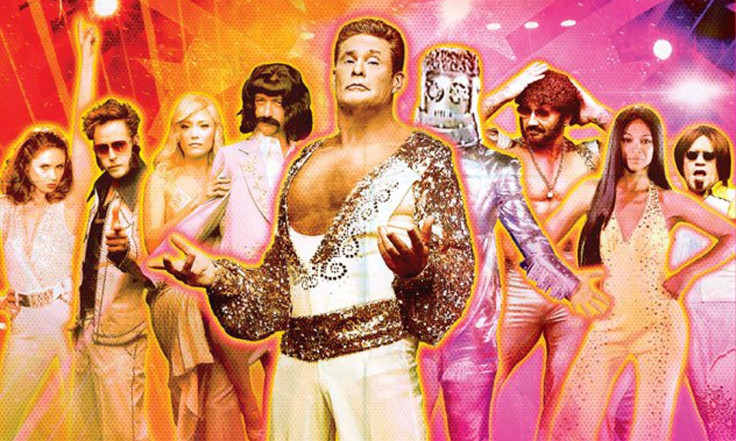 It's a very strange video but it absolutely captures the kooky old school pop charm of the films.
Guardians of the Galaxy Vol 2 released in April, conquering the worldwide box office to the tune of $860 million (£659 million), roughly $90 million more than the original, which became one of Marvel's biggest surprise hits in 2014.
A third film has already been confirmed, with Gunn returning as writer and director to conclude his trilogy. The Guardians will return to the big screen next year however, in Avengers: Infinity War alongside Robert Downey Jr's Iron Man, Tom Holland's Spider-Man and every other hero from the Marvel Cinematic Universe.
They'll play a key part in the film, which sees Marvel's heroes unite to take on Thanos, the adoptive father of Guardians of the Galaxy characters Gamora and Nebula.
No release date has been given for Guardians of the Galaxy Vol 3, but don't expect it to be released until 2020 at the absolute earliest.
Vol 2 will be released digitally, and on DVD and Blu-Ray on 4 September 2017.