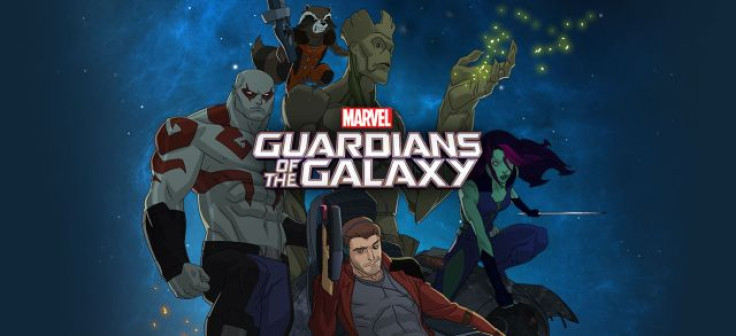 Marvel has released the first promo of their upcoming animated show Guardians of the Galaxy.
The series will premiere on 26 September on Disney XD, and a special preview will be aired on 5 September. The show draws inspiration from the immensely successful 2014 Marvel Studios movie with the same name.
The 15-second promo clip gives fans the first look of Peter Quill, Rocket, Groot, Gamora, while promising a team that is "a little good, a little bad and a little bit of both", echoing Star-Lord's words at the end of the movie.
According to an official report, "[The animated series] follows the newly-formed team who finds a strange artifact keyed only to the DNA of Peter Quill. Upon opening it, Quill unleashes a treasure map leading to a powerful weapon known as the Cosmic Seed which is capable of giving birth to the next universe. It's up to the Guardians to find, protect and ultimately destroy the Cosmic Seed in order to keep it out of the hands of those who would abuse its power, from galactic big boss Thanos, to the conniving brothers the Collector and the Grandmaster, to a resurrected Ronan, to the ultimate trickster, Loki, in order to save the universe." (Via IGN)
Cast update
The series stars Will Friedle as the brash adventurer Peter Quill/Star-Lord, Trevor Devall as fan-favorite Rocket Raccoon, Vanessa Marshall as the expert fighter Gamora and David Sobolov as warrior Drax the Destroyer.
Kevin Michael Richardson will give voice to the tree-like humanoid Groot and James Arnold Taylor will be seen as leader of the space pirates Yondu and the telepathic dog, Cosmo.