Star Wars Rebels season 2 premiered with a one-hour episode on 20 June which featured Darth Vader taking on the ghost crew.
The Siege of Lothal took on a dark tone, and one of the most epic scenes in the premiere episode is the battle between Vader and the Rebels.
Kanan shared with Ezra that the dark times of his own youth are back, except that "back then, there were ten thousand Jedi knights protecting the galaxy." What's left now is Kanan and Ezra: And they are nowhere near enough to stop the Empire.
Fans witnessed the Sith Lord's skill when he single-handedly battled Kanan, Ezra, Sabine, Hera, and Zeb with just one lightsaber. He also displayed his unequalled piloting skills when he faced an entire rebel fleet on his own.
But the most chilling scene was when Vader said, "The apprentice lives," sensing Tano's presence. The culmination of that scene, with Ahsoka's reaction to the thought that she probably knew the man behind the darkness, was emotional for Star Wars fans.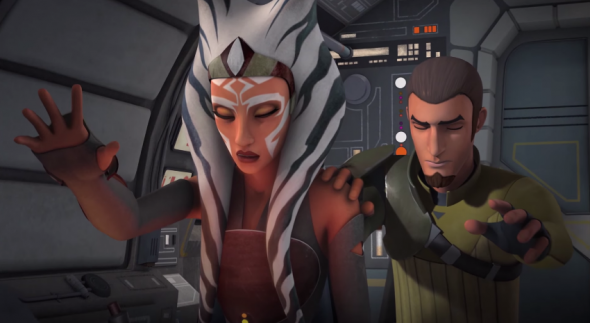 In The Clone Wars, fans saw Ahsoka as a teenager, where she served as Anakin Skywalker's (now Darth Vader) apprentice. After five seasons of fighting for the Galactic Republic during the bloody Clone Wars, Ahsoka decided to leave the Jedi Order after being framed for murder and put on trial in season 5.
According to executive producer Dave Filoni, Vader would emerge victorious from a fight between the two former Jedi.
"Absolutely he could [defeat her]," Filoni confirmed, "Because he taught her."
Defeating Ahsoka may already be on Vader's to-do list. "Vader would look at Ahsoka and want to destroy her," Filoni warned. "She is a living memory of everything he once was, and everything he once had."
This implies that fans can expect a big showdown between Ahsoka and her former master, Anakin later in season 2.
By the end of the episode, Darth Vader has sensed that his one-time apprentice, Ahsoka Tano, is still alive, and contacted the Emperor to report his discovery. The Emperor immediately sees it as an opportunity to find other Jedi.
"Such as Kenobi?" Vader asks.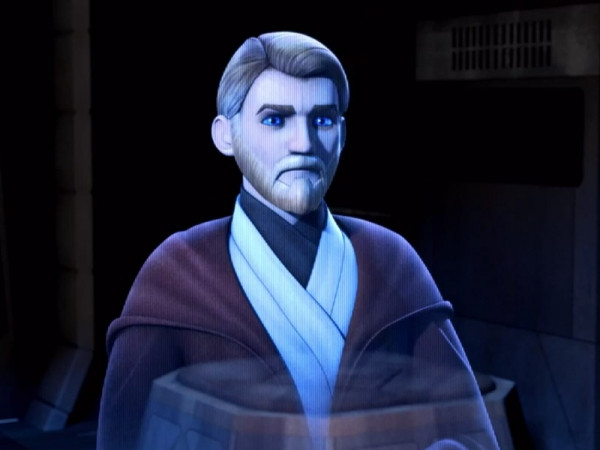 As we saw Obi-Wan Kenobi in the Star Wars Rebels season 1 trailer, there is a possibility of him appearing again to help the rebels team, who are in a bit of a mess after Darth Vader destroyed their fleet.
But fans need to wait until this fall when the show returns with the rest of the episodes for season 2 and find out what happens next to the Rebels, Ahsoka, and Darth Vader.