Star Wars Rebels season 2 premieres on 20 June at 9pm on Disney XD.
The new season will kick off with a special one-hour movie event Star Wars Rebels: The Siege Of Lothal, and continue with new episodes in September.
Click here to watch the episode via live stream. You can also watch the episode online on the Disney website.
The official synopsis for The Siege of Lothal takes on a dark tone.
After an absence while fighting with the rebel fleet, the Rebel crew returns to Lothal to save a defecting Imperial officer, only to be confronted by Darth Vader.
In season 2, Tarkin calls upon Vader to help him catch the rebels before they can cause any more damage. Now that the Inquisitor has failed in his mission, it's time to call in the expert exterminator.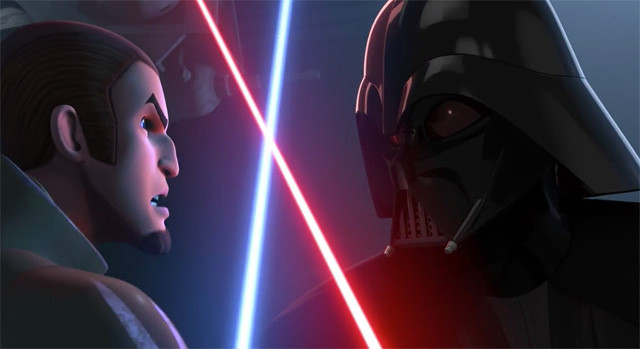 A new trailer also shows Vader facing off and outclassing half-trained Jedi Ezra and Kanan.
Vader tells Ezra, "Your master has deceived you into believing you can become a Jedi," and the promo ends with the young Jedi's life hanging in the balance.
Star Wars fans were delighted when the Star Wars Rebels' season 1 finale revealed that Fulcrum, the mysterious behind-the-scenes character who assigned many of the Rebels' missions, was none other than Ahsoka Tano.
Ahsoka was last seen in the fifth season of Star Wars: The Clone Wars. She was Anakin Skywalker's Padawan apprentice, a character that slowly transformed into the first female Jedi heroine. But after being framed and subsequently exonerated, Ahsoka surprised Anakin by leaving the Jedi Order.
Fans can expect plenty of drama between Tano and her former master Anakin aka Darth Vader.
Ashley Eckstein who voices Ahsoka teases her return to Star Wars and talked about what we can expect in season 2.
Eckstein told Tech Times, "I always felt that Ahsoka did not have to die and I hoped that [showrunner] Dave Filoni and his amazing writing staff would find a way to keep her alive — I just wasn't sure how they were going to do it! When Dave told me the finale arc, it made so much sense and I was overjoyed!"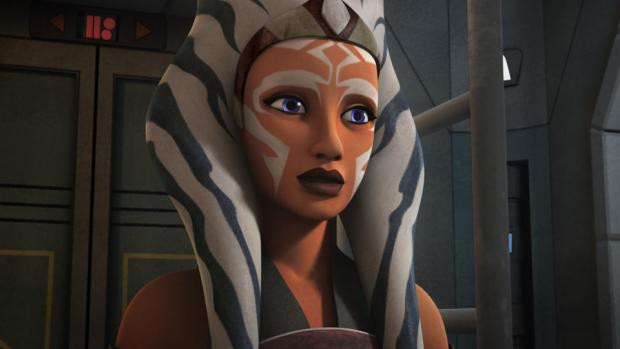 "As a fan, I would've been crushed if Ahsoka would've died. It was obviously such a sad and emotional moment when the finale aired but it was actually such a hopeful ending because it answered the question of how she could survive Order 66. It brought so much meaning to the phrase "Ahsoka Lives!" Ashley explained.
Speaking about her role in Star Wars Rebels season 2, Ashley said, "Ahsoka will be a recurring character in season 2. She's there to help the Rebels but she's also on her own journey.
"She has her own questions about the growing rebellion and she weaves in and out of the story as she seeks answers to those questions. She'll always remain a bit mysterious," she teased.