Guardians Of The Galaxy Vol 2 will explore Nebula's 'daddy issues' reveals Karen Gillan
Scottish actress explains why Marvel fans 'might even feel a tinge of sympathy' for Thanos' daughter.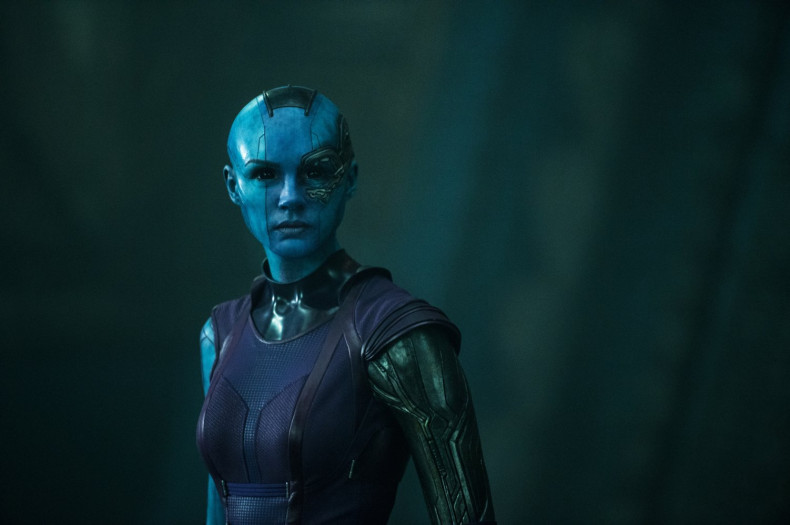 In 2014's Guardians Of The Galaxy, there was no denying that Nebula was an out-and-out villain, considering that she'd regularly jump at the chance to dabble in a spot of violence and revelled in all of the wrong-doings of her father Thanos. But it turns out, fans should gear themselves up to see a slightly more vulnerable version of the blue Marvel Comics character in upcoming sequel, Guardians Of The Galaxy Vol. 2.
Talking in a recent interview with The Wrap, Karen Gillan explained that audiences might even feel "sympathy" towards Nebula when they learn a little bit more about her in the eagerly-anticipated follow-up...
"What I love about the second movie for Nebula in particular is that we get.We know that she's a pretty angry woman with some daddy issues," the Scottish actress told the publication. "[But] in the second movie, we're going to start to see how much pain her father actually caused her, and we're going to delve right into the relationship with her sister Gamora.
"I think we might even feel a tinge of sympathy towards Nebula this time, because we really start to see the emotional crack in her character. I was just allowed to completely explore that and take it to a completely different dimension with her. I was really happy about that."
Those who have seen the original film will know what kind of "issues" Nebula has in regards to her family. Mad Titan Thanos is Nebula's adoptive father, as he is Gamora's (Zoe Saldana). Yet despite Gamora's rebellious streak against her father's villainy, he has always favoured the latter. That fact has caused Nebula to become extreme jealous of her sister and almost resentful of her father, seeing as even her utmost obedience can't seem to win him over. Having her feelings explored in Vol. 2 will certainly be interesting.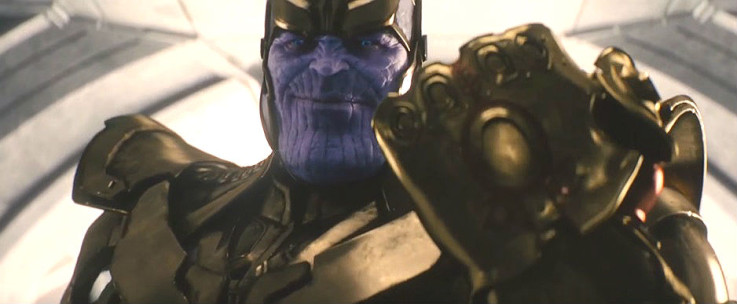 Big bad Thanos has featured, or at least been referenced, in almost of the outings in the Marvel Cinematic Universe
Marvel Studios / YouTube
Also starring Chris Pratt, Bradley Cooper, Dave Bautista, Elizabeth Debicki, Glenn Close and Kurt Russell, Guardians Of The Galaxy Vol 2 is currently scheduled for a UK release in cinemas on 28 April 2017 and 5 May in the US.
For more entertainment news follow A-List on Twitter @Alistinsider