There was bound to be a time when superhero movies starting resembling one another; given that – between them – the two studios (marvel and DC) will release six major blockbusters this year.
Studio giants Marvel and Warner Bros' DC Entertainment have managed to establish certain differences in tone to makes each approach the genre differently. With Marvel, you're getting something a little more light-hearted whereas DC boasts action-packed sequences and darker themes.
However, now a film has emerged which tips its hat to every superhero movie you've ever watched; The Guardians – or as it's known in Russia, Zashchitniki – and it's just released it's first trailer.
Basically, think Avengers Assemble meets Iron Sky meets Watchmen, and you can imagine what The Guardians is all about.
Set during the Cold War, a covert organisation named 'Patriot' have created a superhero squad to defend the homeland from supernatural threats. For years, the genetically-altered heroes have had to hide their identities but in hard times they must show themselves again.
In the trailer, several images can help but seem familiar to a cinemagoers mind, from the Winter Soldier's all-black masked get-up, to Magneto-style superpowers and a huge, hulking man with the ability to change his shape. And of course, a Russian female superhero will automatically make you think of Black Widow...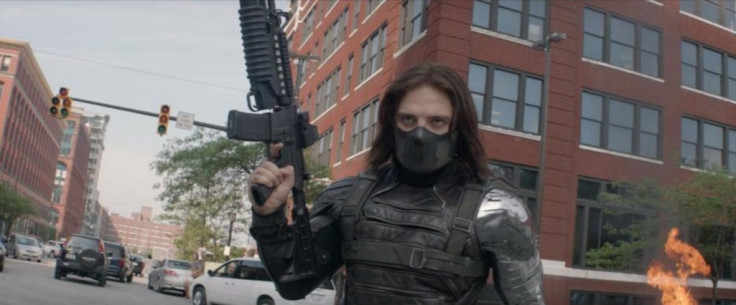 The similarities don't just stop at the Avengers either. Right at the very end of the trailer, the female hero called Xenia appears out of thin air – much like a certain character from Marvel's Fantastic Four. Don't worry though, Xenia's apparently no Invisible Woman... she's a Waterwoman, and obviously there's huge differences, duh.
Other characters include Ler, a Landman with the ability to control stone (mountains included) and soil, Khan, a Windman who is not only a master when it comes to blades and martial arts, he also possesses superhuman strength and speed. Then there's Ursus, who's... well... a werebear.
Regardless of whether you believe the film to be a bit of a rip-off or not, it actually looks like it could give Marvel outings a run for its money, especially when looking at their vast differences in budget and the not so vast differences in production quality evidenced in the trailer. The Guardians reportedly spent 330m rubles, which equates to around $5m. That, compared to Avengers: Age Of Ultron's $316m, Russia are clearly doing something right.
Directed by Armenian filmmaker Sarik Andreasyan (American Heist), The Guardians will be released on 23 February 2017.
For more entertainment news follow A-List on Twitter @Alistinsider